Still not finalised your winter collection of branded merchandise? Best get your skates on because there's a definite chill in the air. Winter is waiting in the wings and it won't be long before, willingly or not, we're all whistling festive tunes. If you're struggling, we've got some ideas – 8 great products for winter print and embroidery. Merchandise that can be customised to your needs and rings a commercial bell when temperatures are sliding down the scale.
You may just be searching for a finishing touch. The item with your logo or artwork that completes the seasonal range. Read on, our selection of products for winter print and embroidery may get those creative juices flowing. Once the final piece of the puzzle has fallen into place you'll be able to rest easier. Of course, there will still be stuff to do. Choosing the most suitable blank garments and making sure your design works on those garments. But take heart, your printing and embroidery company will help get the project over the line. Especially if you get your ideas to them in good time.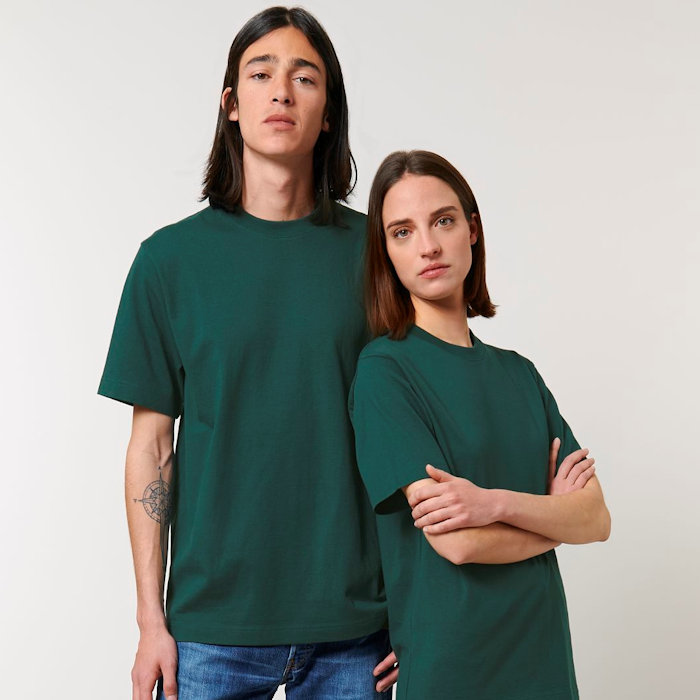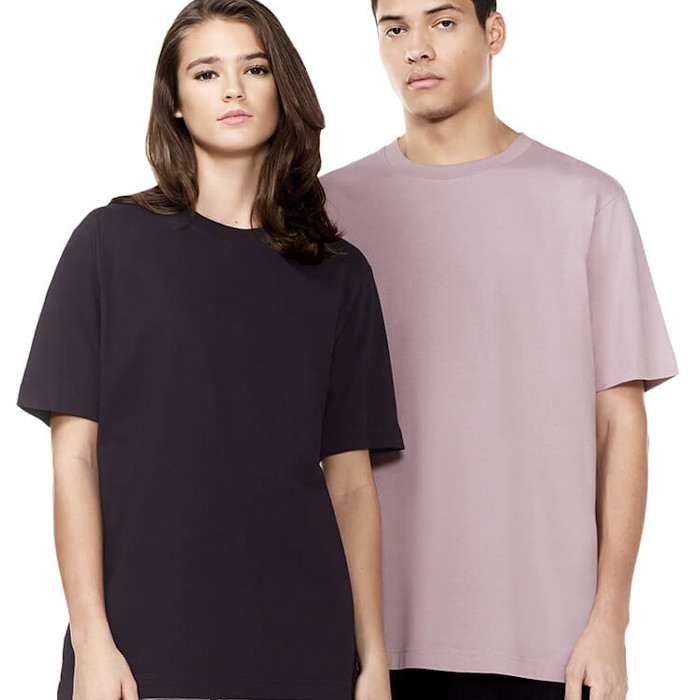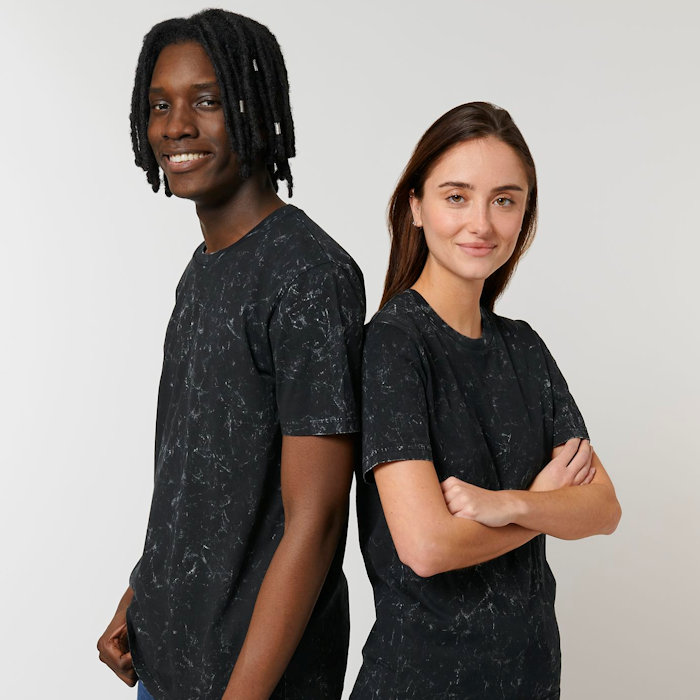 1. T- Shirts | Winter Print and Embroidery.
It should come as no surprise that t-shirts are on our list of 8 great products for winter print and embroidery. The tee is all year round popular even if it's not your first thought for clothing in colder months. But come rain or shine, printing t-shirts is a rebranding winner. The history of the t-shirt tells us that they started out as underwear and that still applies. However, with the enduring trend for layering, they're also worn over other garments as a top layer. We've picked three examples. Two oversized heavyweight t-shirts, the Stanley Stella Freestyler and Continental Clothing's COR19. Our third example, another from Stanley Stella, is the rather fabulous Creator Splatter t-shirt. As an added bonus, all of these tees are crafted from organic cotton. You might need a rethink if your collection doesn't include a t-shirt or two because the tee never gets old. It's always there, whether worn next to the skin or over other garments.
2. Hoodies | Winter Print and Embroidery.
Where would we be without the super versatile hoodie? Well, a lot colder for one thing. Comfortable and comforting, they're a natural part of any winter wardrobe and that makes them great products for winter printing and embroidery. Pullover or zip, the humble hoodie deserves some consideration when you're planning a seasonal range. We've chosen two unisex examples. The AS colour official zipped hood and No Sweat's organic ethical pullover hoodie. Plus the Anthem women's hooded top. By the way, Anthem also offer a men's version. As with the tees we highlighted, these products are responsibly sourced and ethically made.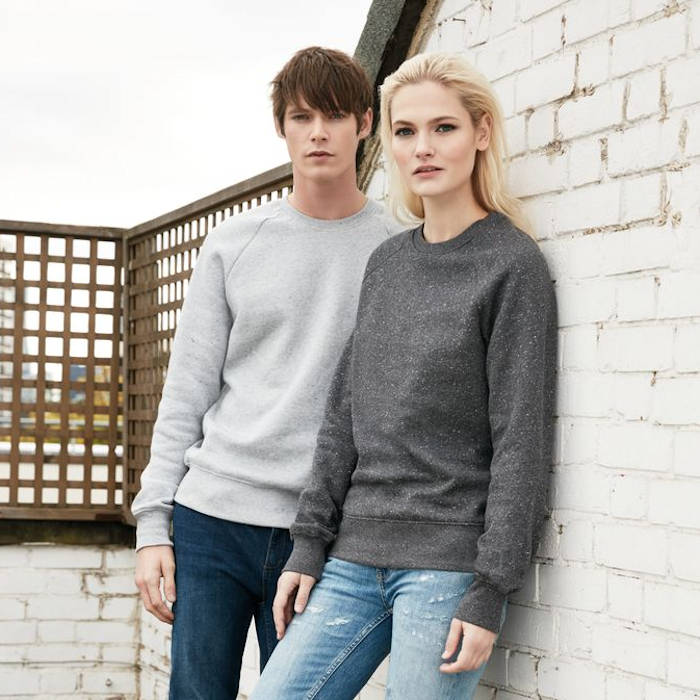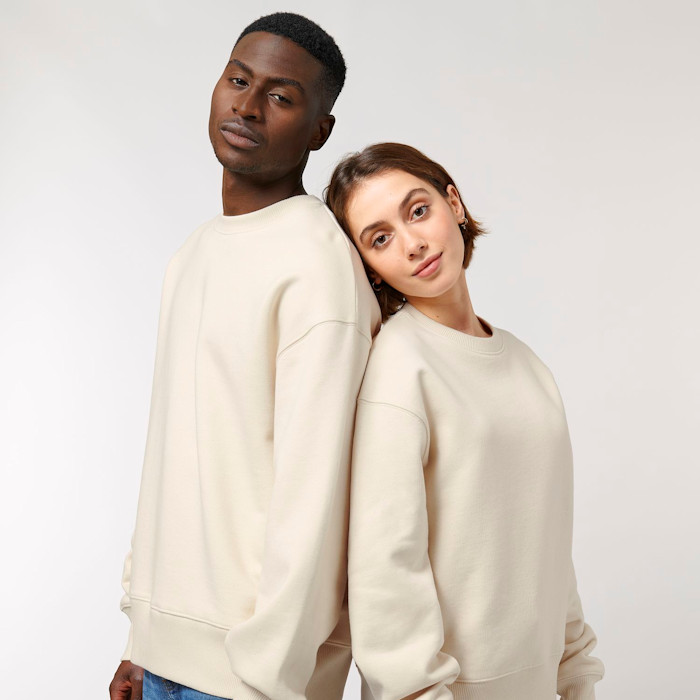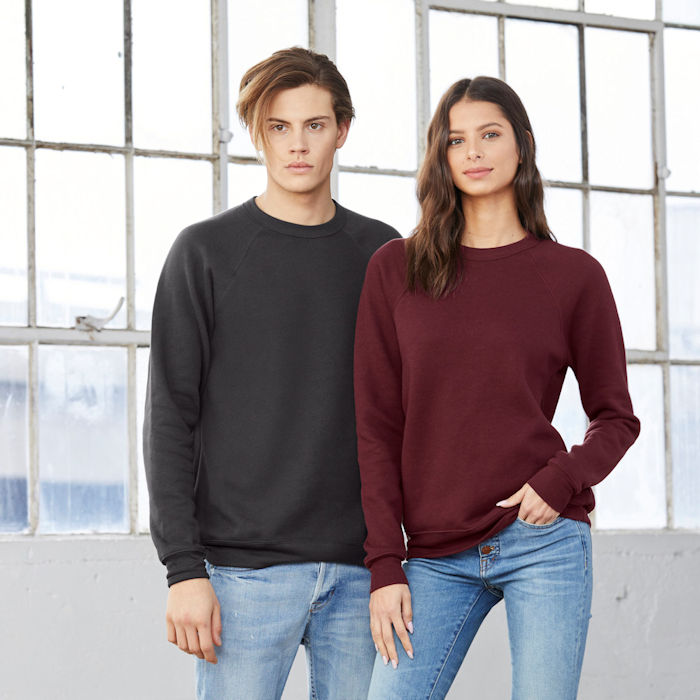 3. Sweatshirts | Products – Winter Print and Embroidery.
As with hoodies, sweatshirts are an obvious choice when that inevitable chill creeps into the air. But come on, sweatshirts, they're the epitome of practical accessible fashion. Warm, snugly, yet effortlessly stylish. The stylish element gets elevated when they're decorated with some creative artwork rendered in professional ink and stitch. There are plenty of blank sweat tops out there, our illustrations are only a quick snapshot of the wholesale printing and embroidery clothing market. We've featured the Earth Positive EP65. A lovely organic cotton sweatshirt. After that, we have the super heavy Radder from Stanley Stella. And when we say heavy, we mean exactly that. At 500 gm² it's definitely going to keep out the cold. Bella and Canvas complete the trio with their unisex raglan sweat.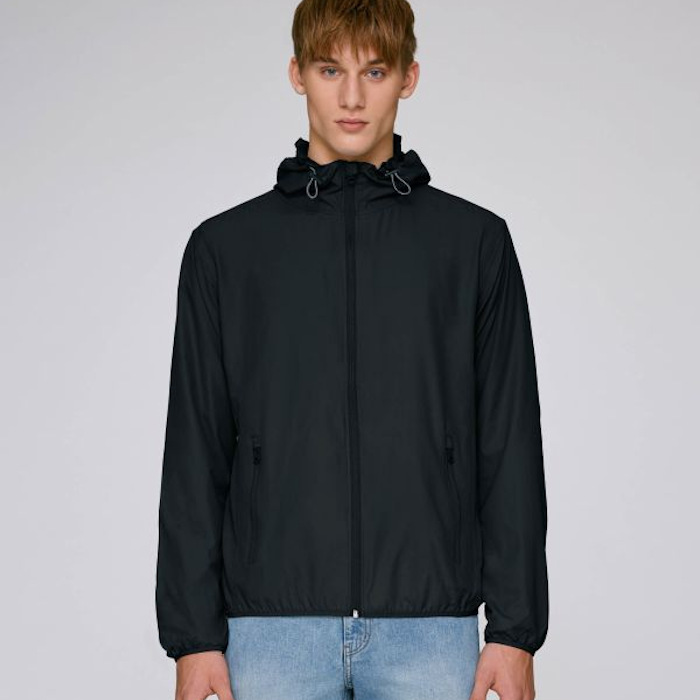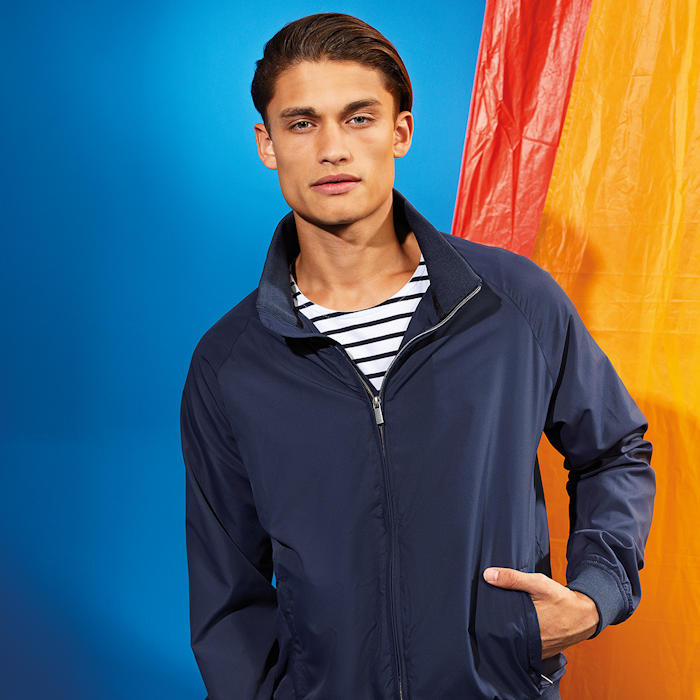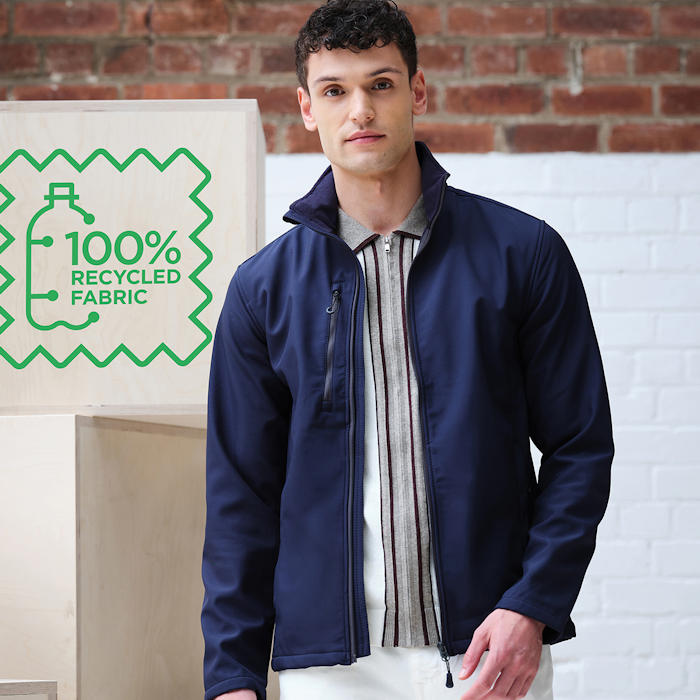 4. Jackets | Winter Print and Embroidery.
There's no better time than wintertime for jackets. You'll be rummaging round in the cupboard for a coat if you're going to venture outdoors at this time of year. As a consequence, they're also an excellent choice for customisation when the proverbial mercury is falling. Whether that be as uniform for hardworking staff or part of your online resale offering. Our sample selection above starts with the Stanley Stella Breaks jacket. Made from recycled polyester, it's a good example of the rise of recycling in clothing. We've gone classic with the Asquith & Fox Harrington and there's another eco-friendly option with the Regatta Honestly Made recycled softshell.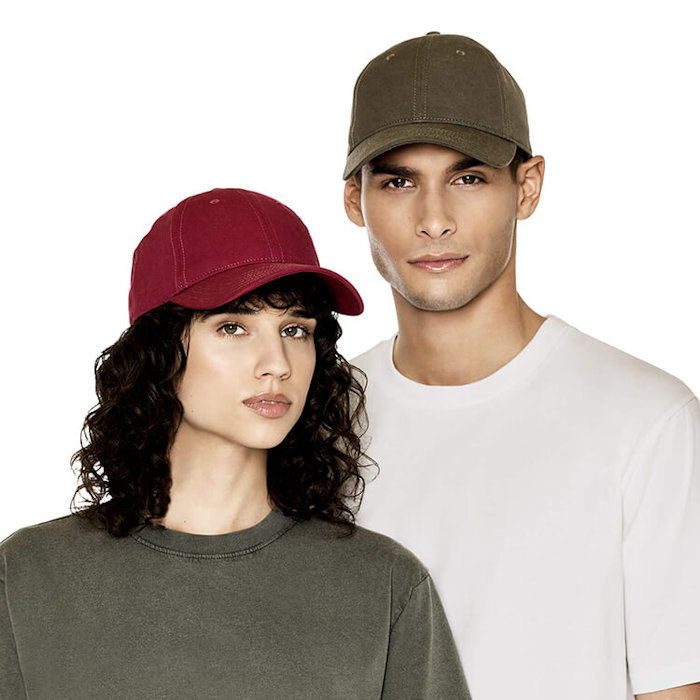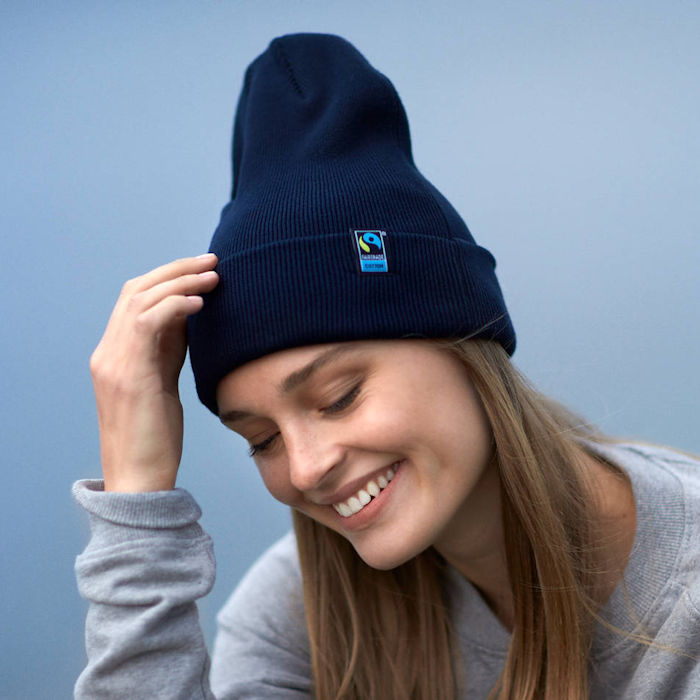 5. Beanies and Caps | Winter Print and Embroidery.
Keeping your noggin warm can also get sales clicking into overdrive as Christmas approaches. By which we mean that headwear is another item that comes into its own as the nights draw in. Caps, hats and beanies are not only practical personal purchases, they make great gifts into the bargain. Decorate these blank products with a stylish logo or some clever artwork and you could have a best-seller on your hands. As illustrations, we've picked out two brilliant beanies, Stanley Stella's Fisherman beanie and the Neutral® Certified Responsibility™ classic. And, for good measure, we've thrown Continental Clothing's 6 panel baseball cap into the mix. As an added bonus, they're all organic cotton.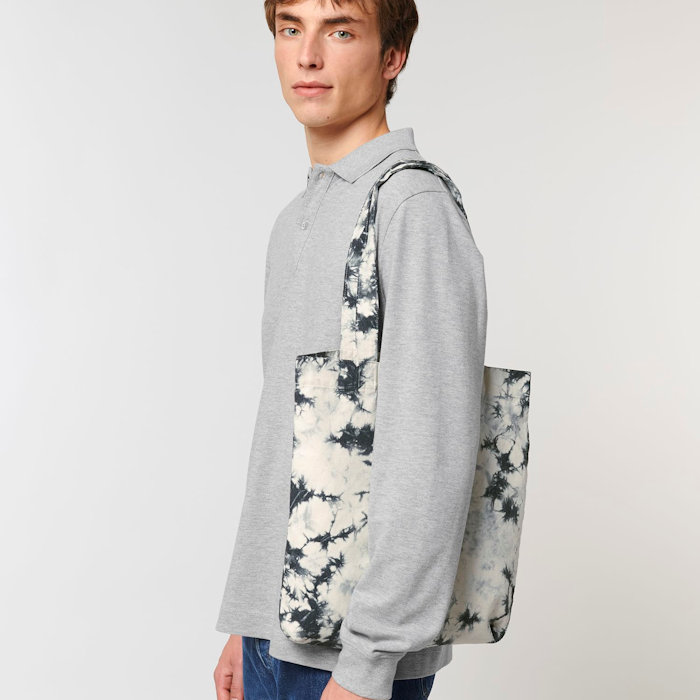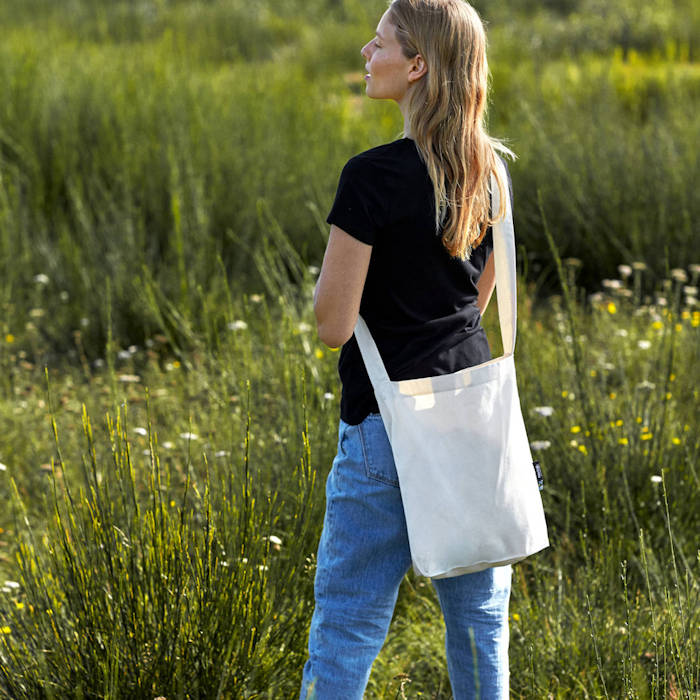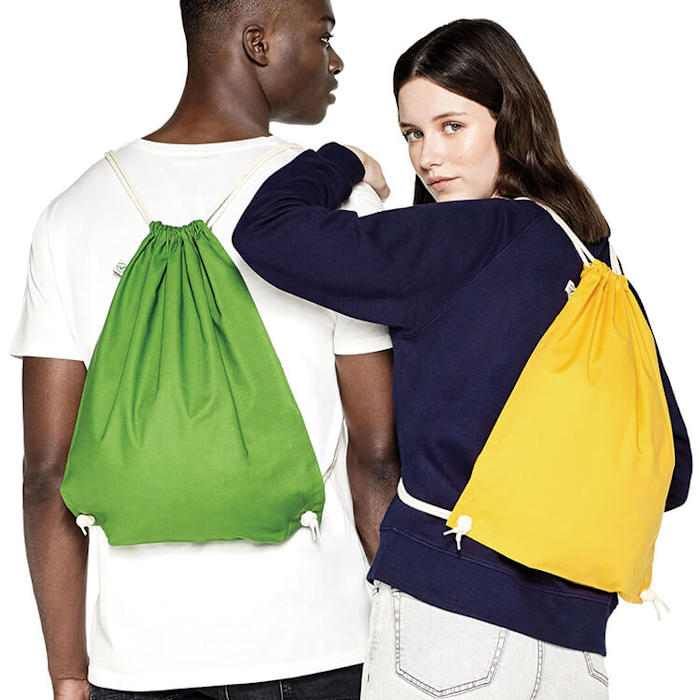 6. Bags | Winter Print and Embroidery.
Along the same lines as the previous item, next up we have another accessory idea. In a similar vein to hats and caps, bags score on two fronts. They have obvious functional appeal. We all carry stuff. Beyond which, something like a stylishly decorated tote bag can make a groovy gift. Plus the base products are inexpensive and that means, when printed or embroidered, they're still easily affordable retail purchases. We chose three options that will carry any brand in style. Imagine you artwork on this Stanley Stella tie dye tote delight. Or perhaps the Neutral twill sling is more your bag. And you can back yourself with Earth Positive's drawstring bag. Once again, they're all organic cotton goodies.
7. Bodywarmers | Winter Print and Embroidery.
The gilet, the heavier waistcoat, more commonly called the bodywarmer, is another product that's perfect for a spot of winter printing or embroidery. Whether stocking the shelves in the local supermarket or taking a leisurely stroll across frosty fields, bodywarmers bring a certain pragmatic style to proceedings. The Latitude hooded bodywarmer from 2786 is a lovely on-trend option. We've also included an old favourite, the Stella Walks bodywarmer from Stanley Stella. The women's Honestly Made softshell from Regatta is our third (ethical) pick. Both of the latter are crafted from recycled material and, as with many of these products, available in men's and women's variations.
8. Shirts | Winter Print and Embroidery.
Still not found that missing ingredient or sure about the design? Well, how about the ever reliable and oft overlooked long sleeve shirt? Old school stylish, shirts are a workwear staple and adaptable when it comes to smart or casual dress. Especially when given that unique touch and adorned with a little artistic ink or an embroidered logo. As examples, we have a Neutral Certified Responsibility twill which is made from organic Fairtrade cotton and recycled polyester. After that, the Stella Inspires Denim, a gorgeous organic cotton ladies option. And if neither of those float your boat, give things a military twist with the AS Colour military shirt.
There we go, 8 great products for winter print and embroidery. Get the selection right, add quality customisation, and a seasonal success story is on the cards.