This week, we decided it was time to put AS Colour in the blank merchandise supplier spotlight. We periodically shine a light on stand-out performers in the customisation sector and AS Colour are an excellent example of how an ethical attitude and good business can be a beautiful (and successful) mix. AS Colour are an easy choice in many ways, they set high standards for both their products and how they operate.
The people who provide the items that we print and embroider are a vital part of our world. We like to occasionally take a moment and really focus on what a supplier offers and the philosophy behind the company. AS Colour have an ethos that revolves around a commitment to quality, coupled with an adherence to their responsible sourcing strategy. That's a pretty sound combination, in our opinion. We love what we do, we've been printing t-shirts since 1977, but we can't do it without the basic products to decorate. And like we always say, the best print and personalisation is even better on a fabulous base product.
So, here we go, AS Colour in the blank merchandise supplier spotlight. By the way, a big hello to our friends over in Shoreditch at the AS Colour London store.
AS Colour – Blank Merchandise Supplier Spotlight.
Conceived in 2005 by founder Lawrence Railton, AS Colour began in New Zealand and had quality at its heart right from the very start. Like all good ideas, it sought to address a gap in the market. By that, we mean blank apparel, but blank apparel of a superior standard. Insightful concept became successful reality, and AS Colour have gone from strength to strength in the intervening years. Their range now includes blank clothing for men and women and a well thought-out selection of accessories. All of which can be chosen with the confidence that comes from knowing a supplier does things the right way.
AS Colour T-Shirts and Tanks.
Our AS Colour blank merchandise supplier spotlight has to give a big shout-out to AS Colour t-shirts. We love a good t-shirt here at Fifth Column, and the simple truth is that AS Colour make very good t-shirts. A favourite amongst designers and customers alike, they hit the higher end of the market without too much trouble. As implied by that statement, they're not cheapest and as a consequence not for everyone. Horses for courses is an old phrase and one that holds true for AS Colour. These type of t-shirts are a good choice when your clientele has high expectations and your brand has an emphasis on quality. The AS Colour range of tees includes short and long sleeved options with some fabulous colours, and their tanks and vests share the same distinction.
AS Colour Hoodies and Sweatshirts.
Fleece and sweats have become extremely popular garments for rebranding and AS Colour hoodies and sweatshirts offer some superb possibilities. Reliable weights and styles, in a selection of shades which cover the basics and are updated with fashionable, seasonal additions to keep things current. A while back, we wrote an article about the best blank hoodies for printing (click Here to read that). It won't come as any great surprise to learn that AS Colour made an appearance on the list.
Need garments printed or embroidered? Get in touch with our friendly team for expert advice and a competitive price.
Shirts, Jackets and Pants.
Tees and sweatshirts may be the most popular products to print and embroider, but these days many brands want to add other clothing to their custom ranges. There are some great AS Colour full button and polo shirts for men and women and an excellent selection of men's AS Colour jackets. Also two fabulous women's organic dresses. Added to that, As Colour trousers, shorts and joggers provide a splendid opportunity to provide customers with a more complete offering. Plus, these bottoms are versatile in terms of customisation, most of them being suitable for screen printing and embroidery.
Caps, Bags and Beanies.
Once you've expanding beyond t-shirts and general clothing, the next logical step is accessories. Another area where AS Colour are worthy of serious consideration. If quality beanies and caps are on your agenda, check out AS Colour headwear. And after customising all this gear, you're probably going to need something in which to carry it. AS Colour bags are one of their blank merchandise stand-outs and well worth a look. The depth of product that's available is very impressive. Their tote bags can be screen or DTG printed and embroidered. They also stock a super selection of waist bags, backpacks and duffels which work with embroidery.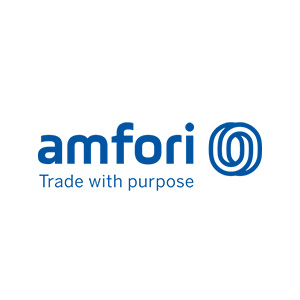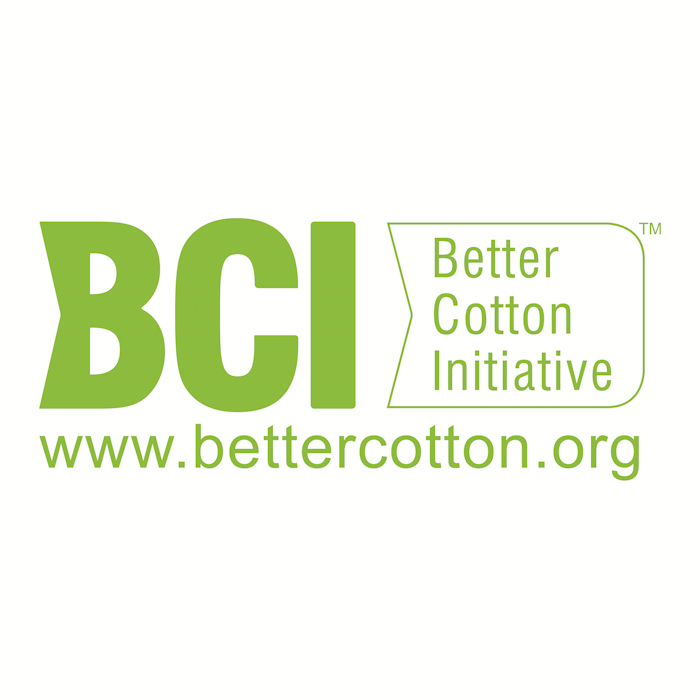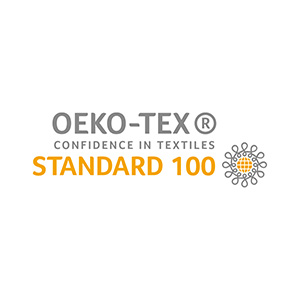 Social Responsibility.
Putting AS Colour in the blank merchandise supplier spotlight has been a pleasure. In conclusion, we ought to mention their commitment to ethical methods of trading. Social responsibility ranks high amongst their priorities. As with us, doing the right thing is important to them and their customers.
AS Colour are involved in a number of respected ethical and sustainability programmes. They are members of the Amfori BSCI initiative. The latter is a system which seeks to make global supply chains better. And in doing so, improve social compliance and conditions in the factories and farms which produce our goods.
The Better Cotton Initiative (BCI) aims to positively change how cotton is produced and used. In practice, that equates to a win for everyone. A better environment, a better life for the folk growing and wearing it, and a better future for the industry as a whole.
OEKO-TEX® Standard 100 is an accepted worldwide certification. To clarify, the organisation promotes several areas of concern for the environmentally-aware. Only products which have passed the test for harmful substances, from yarn to merchandise, are able to be marked with the 100 Standard.
That's it, we'll stop there. Enough said, as they say, AS Colour are good with us because they're committed to quality and responsible sourcing. We share that commitment.
Fifth Column have been printing t-shirts in the UK since 1977 – we offer an extensive range of garment customisation Services – and love what we do. Contact US for more information or get a Quote Online.