In this article, we'll be taking a closer look at some great eco-friendly fabrics for printing and personalisation. It's a subject that's close to our hearts here at Fifth Column. Not so long back, a topic like this would probably have been low down on the priority list for most people. The sort of stuff that was a good idea in theory, but more the province of eco obsessives and niche groups than something for everyday discussion. But, as Bob so wisely once intoned, the times they are a-changing. Nowadays, the materials used in clothes and textile-related merchandise are a big deal for everyone. Environmental awareness has gone mainstream.
Sustainability is an issue that isn't going away. It's something that touches every walk of life and that includes our area of speciality. The world of customisation revolves around the blank merchandise that's being printed or embroidered. Being environmentally responsible matters to us and just as importantly, it matters to many of our customers. Eco-friendly fabrics for printing and sustainable textiles play a big part in our relationships and how we operate.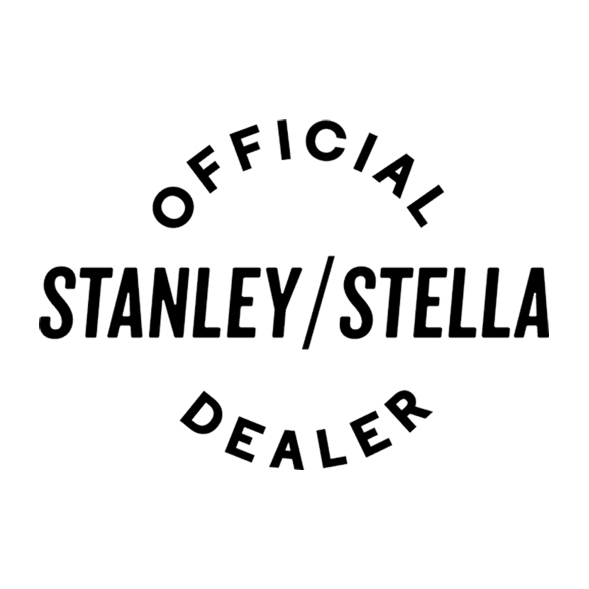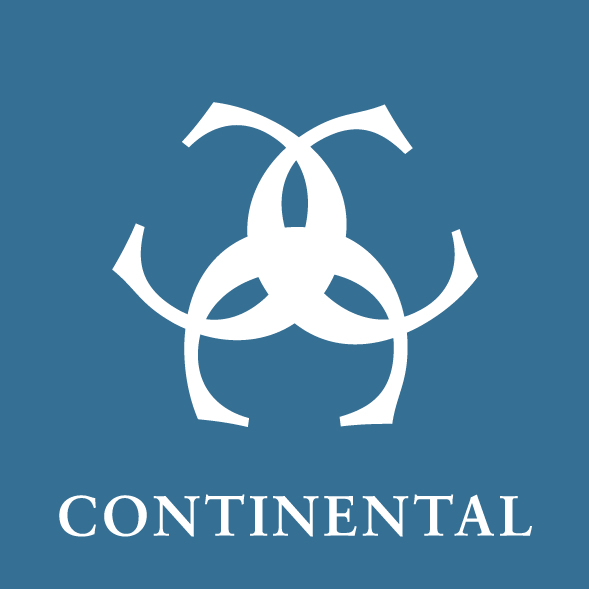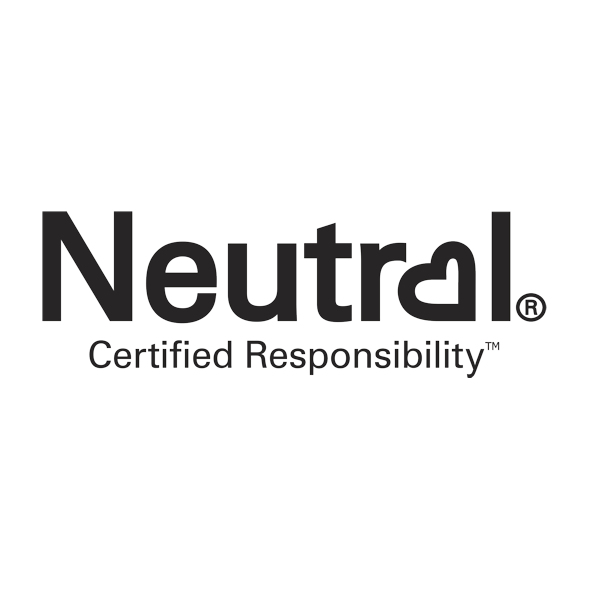 Organic Cotton.
We won't linger too long on organic cotton. It's clearly an eco-friendly fabric for printing and a sustainable option for many other uses as well, but we have covered it in a number of other articles. Beyond that, organic cotton already has a firm foothold in both the wholesale printing and personalisation market, branded production and retail fashion.
Choice in organic garments and merchandise has grown rapidly in the last few years. Cultivation is far kinder to the environment, printing it generally delivers superior results, and the greater softness of organic against the skin is impossible to deny. We work with some outstanding suppliers who are championing this textile and offering a superb range of organic products. Stanley Stella, Continental Clothing and Neutral Certified Responsibility are three companies which are leading the way.
Click Here to read more about organic cotton and how it benefits the communities that are farming it, their local ecologies and the overall health of our planet.
Tencel.
This is definitely one to watch if you're interested in eco-friendly fabrics for printing. Tencel is the brand of lyocell sold by Austrian company, Lenzing AG. You might not be aware of it, but at this very minute Tencel fibres are present in plenty of designer and retail collections. Better still, we have some fabulous examples popping up in the custom clothing industry.
The fabric itself is botanic in origin, derived from raw material wood and then manufactured using environmentally responsible methods. Producing the pulp for the products utilises renewable energy and, being naturally sourced, they are biodegradable at the end of their lifespan. Sustainable credentials aside, Tencel Lyocell garments are renowned for their softness and colour retention.
EcoVero.
Another one not to be missed if you're interested in wearing sustainable textiles that feel good, Lenzing EcoVero branded viscose fabrics are also making their presence felt in customised clothing circles. Again created from sustainable wood and pulp, and certified to the exacting EU Ecolabel standard, EcoVero fibres are present in some outstanding sustainable fashion.
Modal.
One more cellulose-based fabric worth mentioning is Modal. More specifically, sustainable Modal. Just like cotton and so many other textiles, how the raw material is grown and the processes used to manufacture the products have a huge impact on whether you can determine whether something is eco-friendly. Good Modal captures and reuses chemicals, is biodegradable, takes colour well and makes great clothes!
Recycled Polyester.
Whilst polyester isn't an eco-friendly fabric, we think that textiles incorporating recycled polyester most certainly qualify as such. Plastic bottles being transformed into standout apparel for printing strikes us as one of the more inventive solutions to what has become a genuine ecological headache. Recycled polyester is quite often combined with recycled organic cotton off-cuts. As far as we're concerned, that's a sustainable double delicious!
Click Here to read more about clothing which uses recycled materials.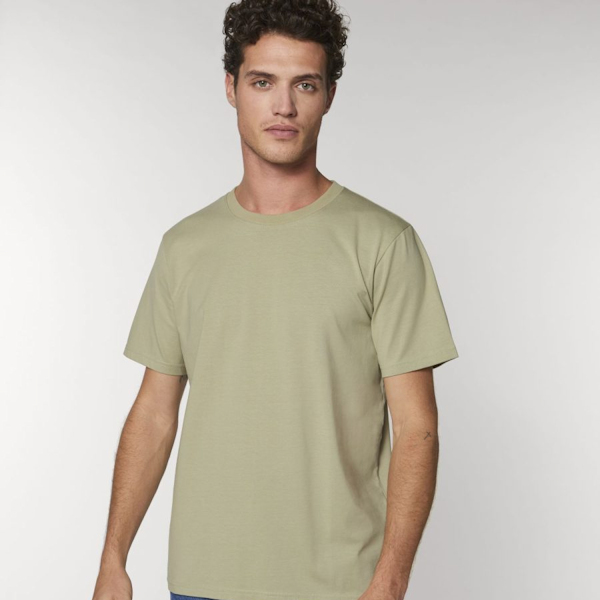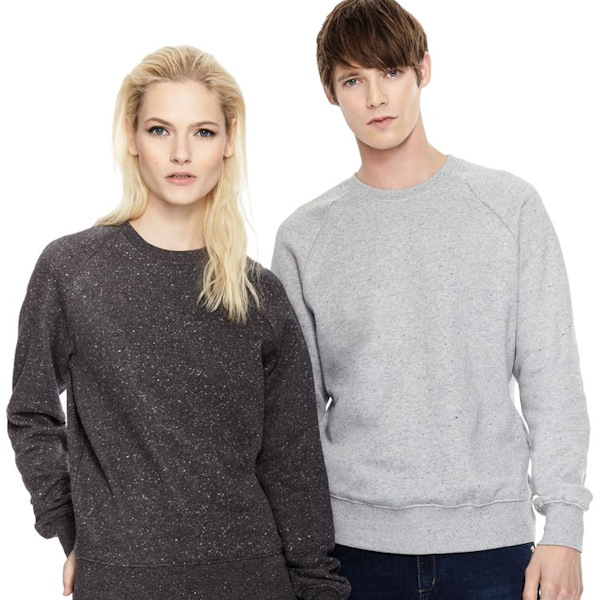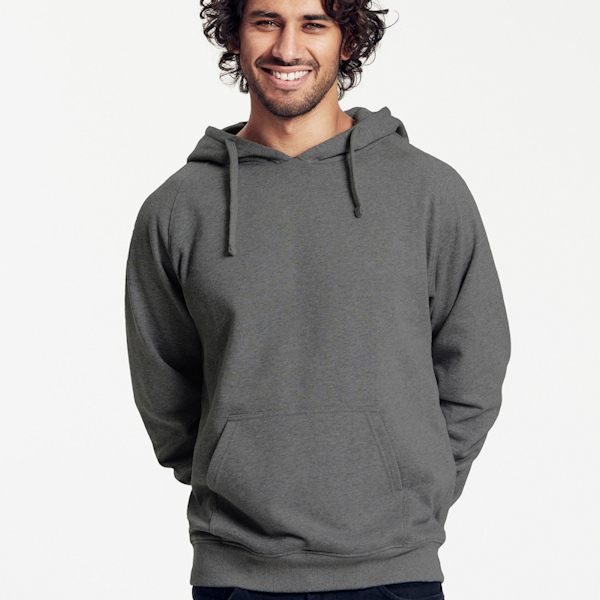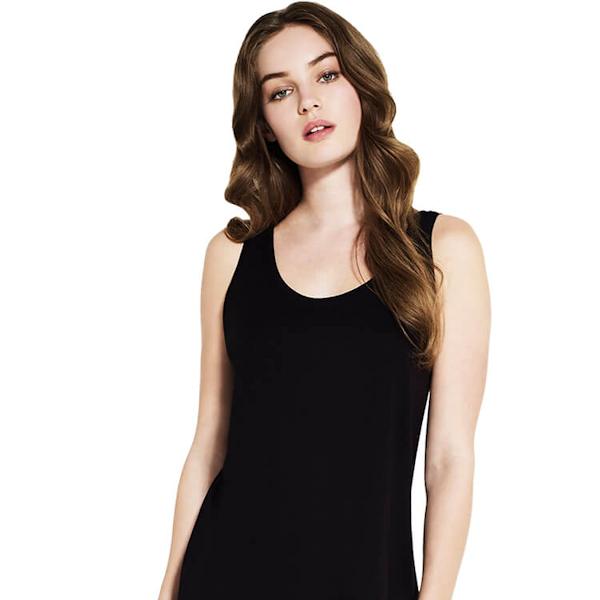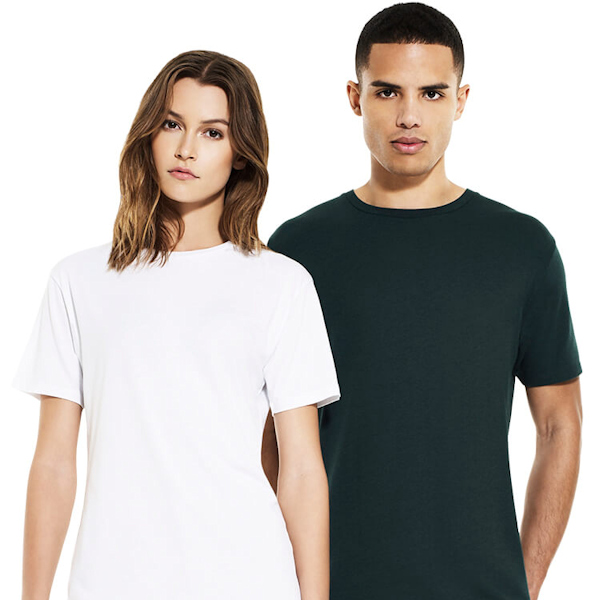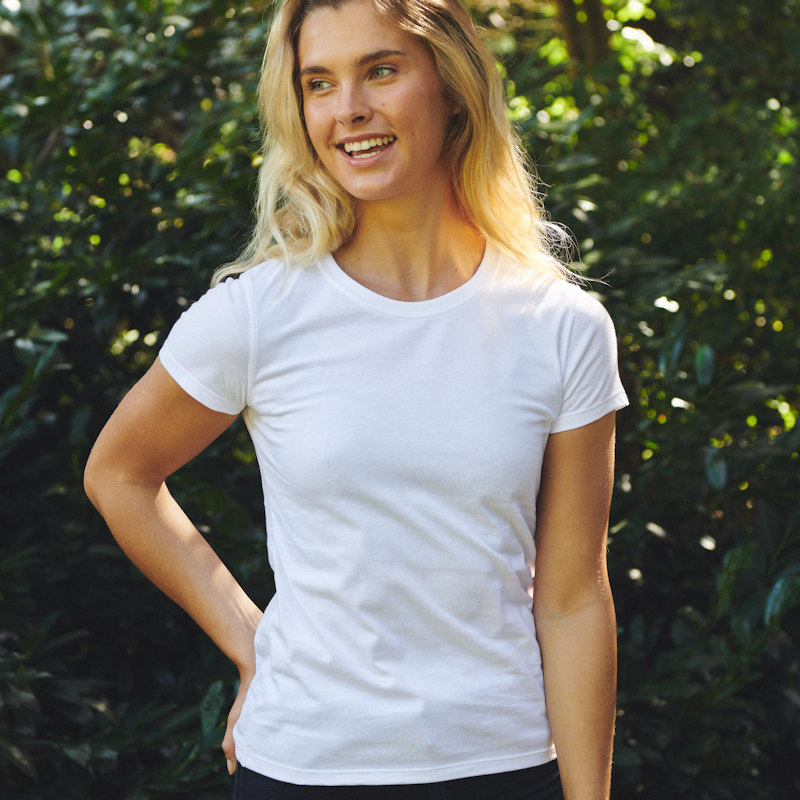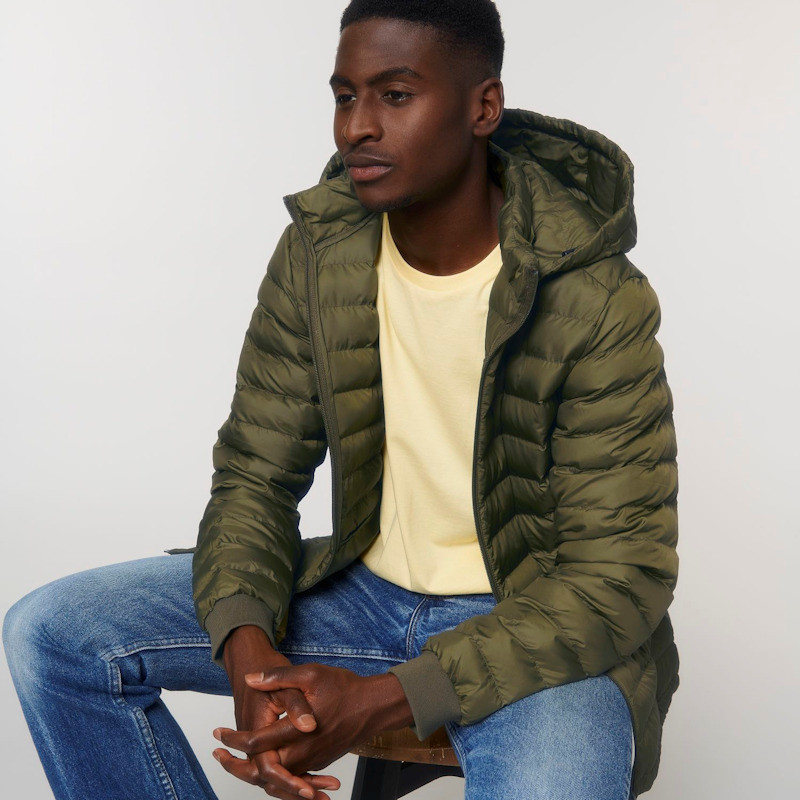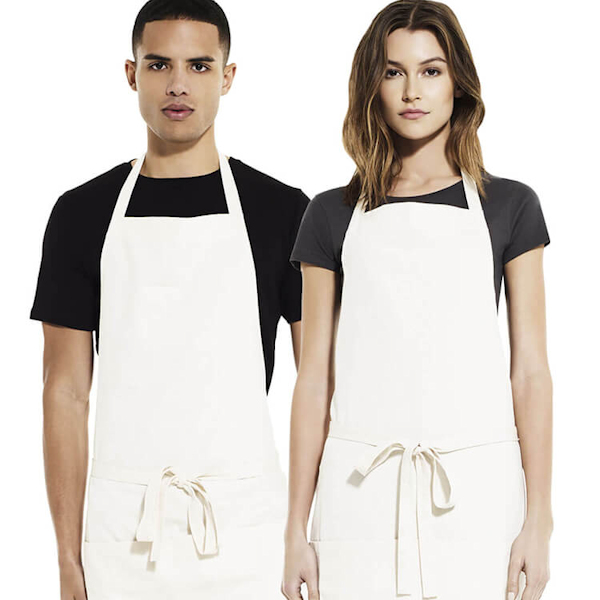 Products – Eco-Friendly Fabrics for Printing.
Thankfully, there are now lots of examples of sustainable blank clothing – great garments which are made from eco-friendly fabrics for printing and embroidery customers. Many of the brands featured on our website specialise in them. We've picked out a few best sellers below to give you a flavour, but it is only a sample of an increasingly impressive selection.
Stanley Stella have an astonishing range and the Stanley STTM559 Sparker, a 220 G/M² heavyweight organic cotton tee, is always a popular choice for people looking for heavier ethical t-shirts to print.
Need an organic sweat, one that's also Fair Wear, GOTS and vegan approved? Check out the Earth Positive EP65 Sweatshirt, a unisex style that is going to look stunning with some custom print or embroidery.
This Neutral O63101 organic hoodie is 100% organic Fairtrade cotton and a very respectable weight at 300 g/m². Fabulous Neutral Certified Responsibility quality and guaranteed to be kind to the environment.
Get some Tencel into the custom clothing mix with the superb Earth Positive EP44 women's Tencel blend vest top from Continental. Made from 50% combed organic cotton and 50% Tencel© Lyocell.
The Continental Clothing N48 Unisex EcoVero Jersey t-shirt is a great example of EcoVero for the wholesale customisation market. Woven from 70% EcoVero™ viscose and 30% organic cotton, it's crying out for your artwork.
How about a women's t-shirt with a difference? The T81001 Neutral Tiger Cotton ladies tee is made from cotton in conversion. Which is all about protecting natural habitats of the Bengal Tiger by converting conventional cotton farming to organic.
If you need any convincing about how recycling can work for blank garments, just take a look at the Stanley STJM837 Voyager jacket from Stanley Stella. An item which is fabricated entirely from recycled polyester.
Salvage is another brand that's well worth noting when it comes to recycled material being used in blank merch. This Salvage SA77 unisex bib apron is a stylish workhorse made from 60% recycled pre-consumer organic cotton and 40% recycled post-consumer polyester.
High quality and made to high ethical standards, this is only a small taster. More and more blank clothing suppliers are moving to eco-friendly fabrics and offering sustainable options. A fact that gets a big thumbs up from the Fifth Column crowd.
Fifth Column, screen printing with love since 1977, specialise in sustainable garment decoration. We offer a comprehensive range of Clothing Customisation Services – and love what we do. Contact Us for more information.