Do you ever hear somebody refer to Pantones and only vaguely know what they're talking about? If you need custom clothing for your promotion, event or business, take a moment and read on. Pantones are all about the colours at the heart of your brand. They play an important and perhaps under appreciated part in screen printing and garment decoration. This short article will give an insight into the Pantone system and provide a better understanding of what's involved in producing your perfect printed t-shirt, hoody or tote bag. Pantone colours and screen printed tees share a close connection. For garment printers like us, they are a vital tool in the screen printing process. They enable us to read the colours in your design so that they can be replicated on whatever garment or item you want to be customised.
Your artwork or company logo is something in which you have invested significant time and effort. Often considerable expense. The colours are vital to the design and may be part of a larger brand concept. You need them to be accurately reflected on your merchandise.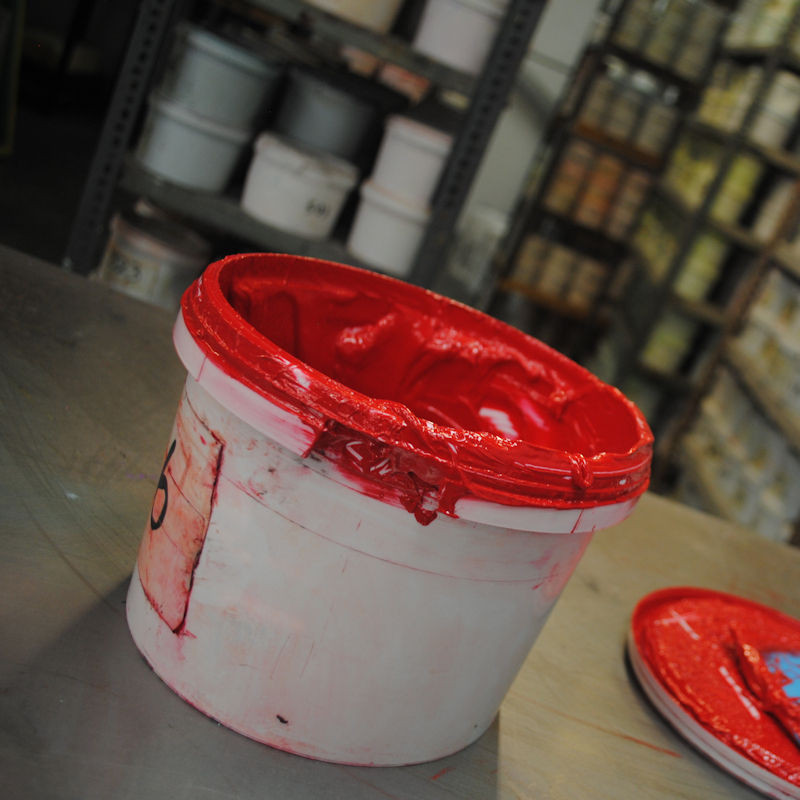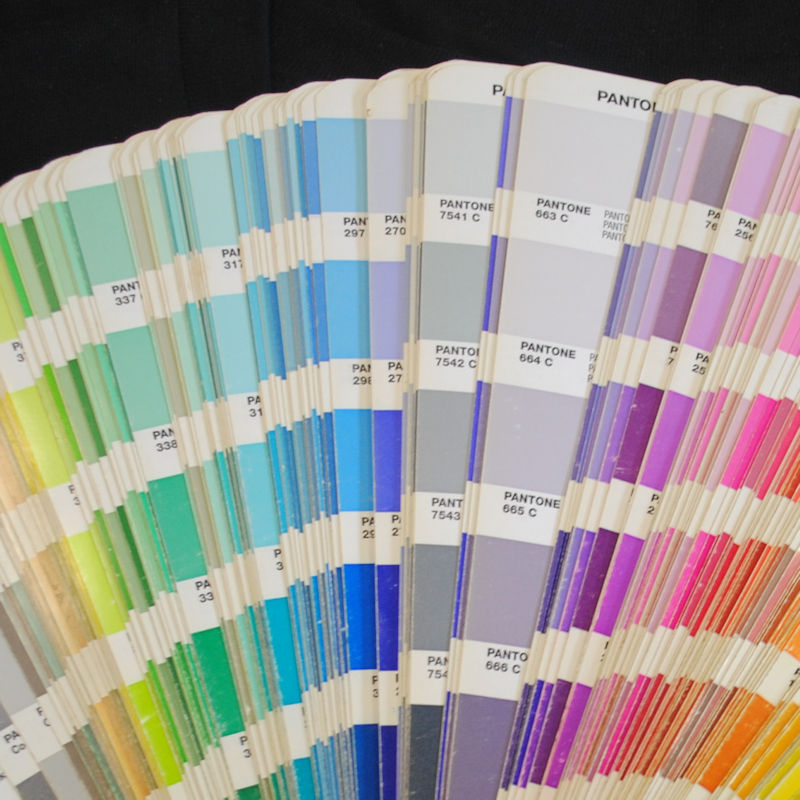 The Pantone Matching System
Pantone colours and screen printed tees are clearly a big deal for us. We're obviously interested in how the Pantone Matching System (often abbreviated as PMS) works with screen printing and garment personalisation, but it ought to be put in context. Pantones are used all around the world and across a broad spectrum of industries. The system is effectively a universal language for colour which defines a consistent standard through a proprietary, numbered designation. Pantones identify a specific colour with a code and that code can be easily communicated.
It's used in everything you can imagine. Print and packaging, fashion and textiles, industrial processes and products for the home. Most importantly, from our point of view, it gives us a reliable method of matching the colours of your artwork and brand identity. Once we know the Pantone numbers used in your design, we can make sure the right colour ink goes on the screen to print your t-shirts.
History
The Pantone Matching System was launched in 1963. Since introduction, it has developed and grown and is now an internationally recognised benchmark. The company itself started in New York in the Fifties as a commercial printers. It was purchased by an employee, Lawrence Herbert, in 1962. This marked a change of direction and is really where the Pantone of today comes into being
Herbert had a different vision for the business, one that would stretch far beyond printing colour cards for cosmetic companies. He spotted a genuine need. There was no way for designers, clients and printers to precisely communicate the colours in any given design. A far from satisfactory situation. It was inefficient, mistakes were common and mistakes aren't good. They cost money and can damage any business. His guide was all about removing uncertainty and error from the process.
Pantone has become an industry standard in graphics, the best known system for consistent colour identification and matching. Millions of their chip books have been printed. Nowadays, their reach goes further than being an authority and go-to reference. More and more, they are considered an influence in design itself.
Pantone Colours, Screen Printed Tees, and Customisation.
Understanding the relevance of the PMS is helpful, but there are other considerations when it comes to customisation and colour.
Coated and Uncoated.
Pantone colour books have two key variations, coated and uncoated. These terms basically refer to the ink as it appears when printed on paper with a gloss or non-gloss finish. Clearly, t-shirts don't have these types of finishes. We use the 'C' or coated codes (485C for example) in screen printing because the Plastisol ink used in the process has a slight sheen which equates with that of the coated guide. There are exceptions, but they all involve varying degrees of unpredictability and aren't generally advisable.
Knowing your Codes.
More often than not, your designer will be able to give you the Pantone codes that are associated with your artwork. When that isn't the case and you don't know them, the Pantone website is a good starting point and resource. If you're still struggling, speak to the company that's printing your merchandise. Professional printers such as ourselves will be able to give expert advice. We see it too often when people do a google image search for one and, unfortunately, it's not unusual for incorrect results to appear on the search.
Screen Printing Ink.
We keep a large stock and variety of ink, but even if it's not on our shelves, we can source whatever shade is required. Ink manufacturers are more than familiar with the Pantone system and are able to provide matching colours on request. Bear in mind that there can always be slight variations in how ink appears on the finished article, depending on factors like the composition and colour of the base material.
Embroidery.
We don't just print t-shirts, our complete customisation service includes embroidery and PMS is also relevant in that. Many thread manufacturers are able to provide the corresponding Pantone reference for their products, although not all threads will have one. It's worth remembering that the thread designations sometimes represent the closest available match under specific lighting conditions. The appearance may vary in different light, but this can be true of the colours in your design, so a very close match is sometimes the best that can be achieved.
Getting Great Results.
Put simply, those Pantones are great. You can rely on them, they don't care who or where you are. They stay the same. The numeric values used in the system speak in a way that avoids linguistic nuance and misunderstanding. As far as screen printing goes, they're an essential element in getting great results.
Here at Fifth Column, we take pride in our work. Whether it be a small print run or a bulk order of thousands, we want each garment to be printed to the best possible standard. Getting the colours right is an important part of that and the Pantone Matching System makes it a hell of a lot easier.