If you're thinking about a run of eco-friendly custom tees, this short article could come in handy. That's to say, printing Earth Positive t shirts just got even more attractive. To explain, our good friends over at Continental Clothing have kicked off 2023 in style. By which we mean they've added some sumptuous new colours to several of their best-selling organic shirts. As volume printers, high quality plain t-shirts for printing and embroidery are a big deal from both our perspective and that of our customers.
Like us, Continental Clothing are located here in London. They're a blank brand which has earned a dedicated following. Particularly amongst those who value responsibly sourced base garments. Mind you, who wouldn't want their company logo adorning apparel that blends environmental awareness with commercially viability. Exactly, it's an easy decision to make when the choice is there. So, let's spring into summer with a selection of shades that will suit any bespoke printing project.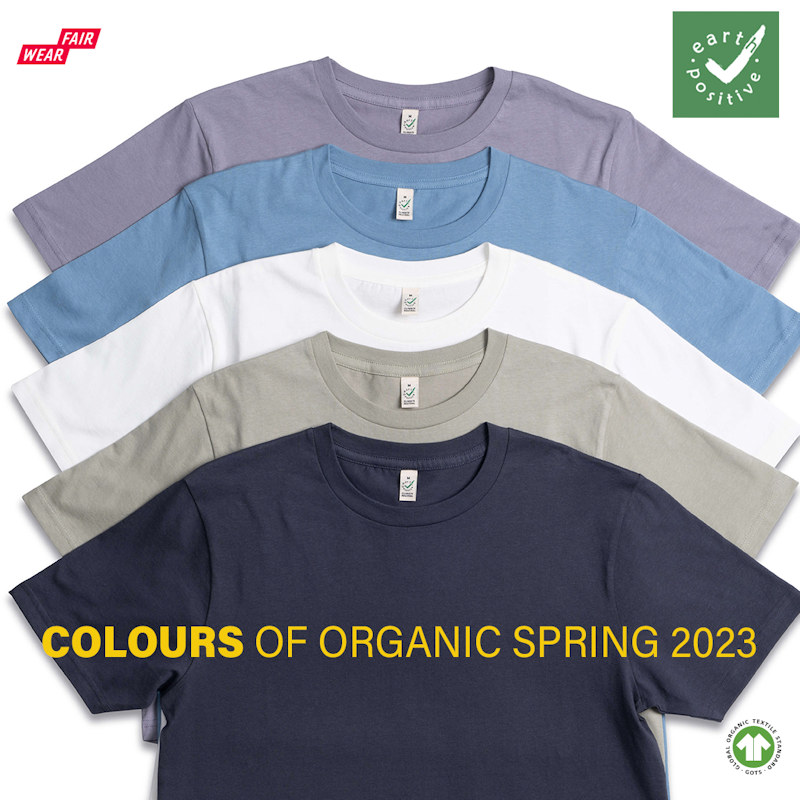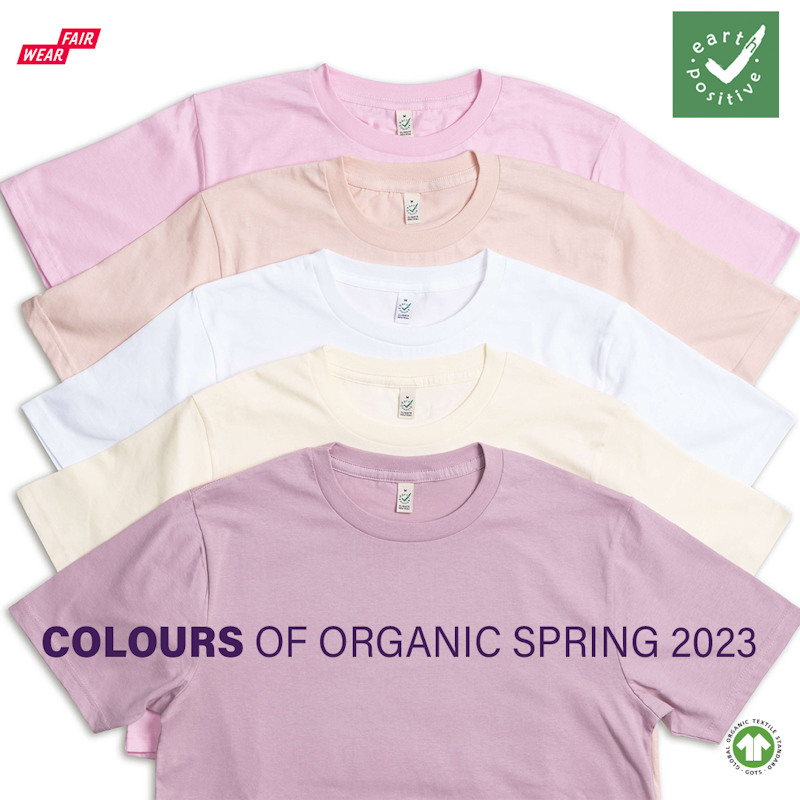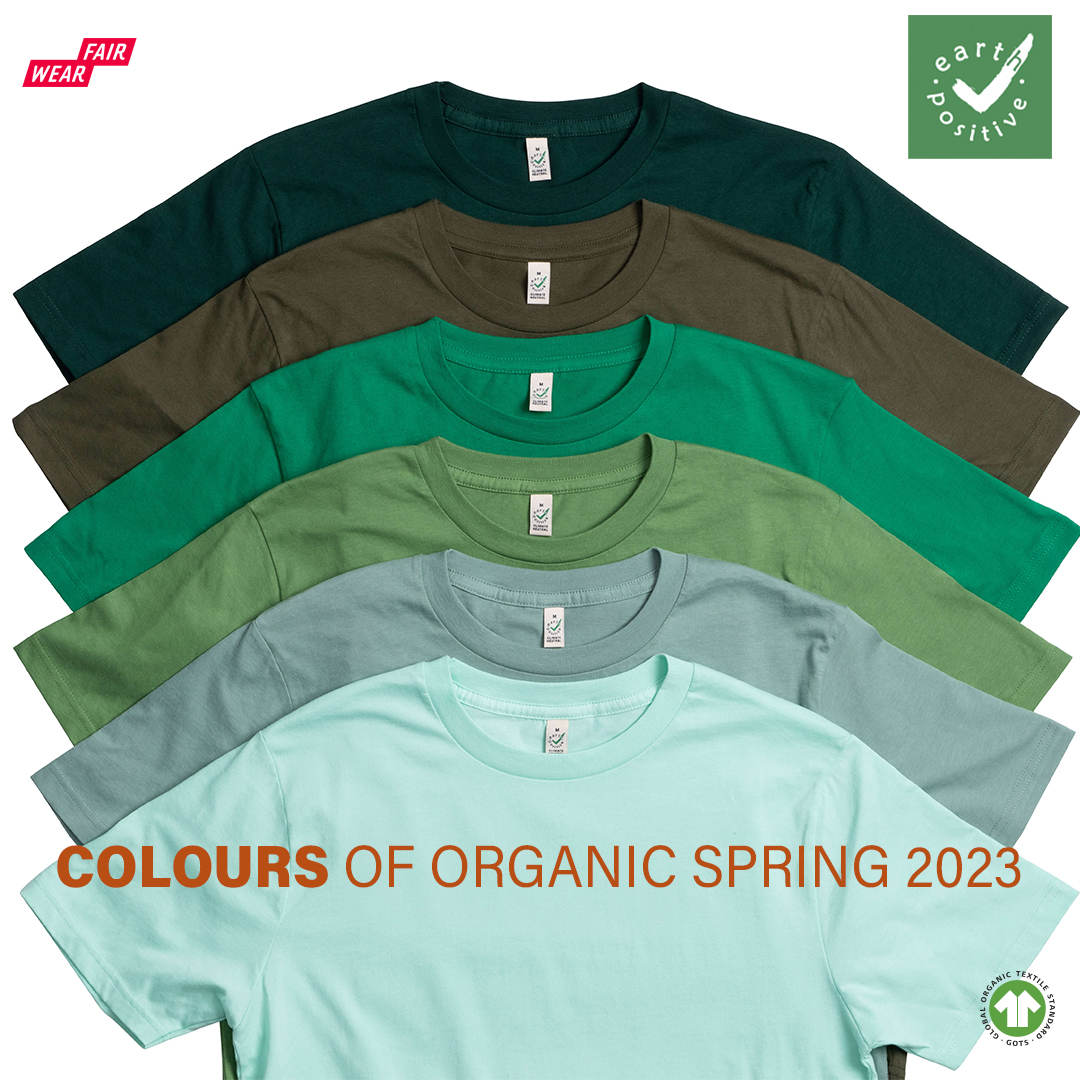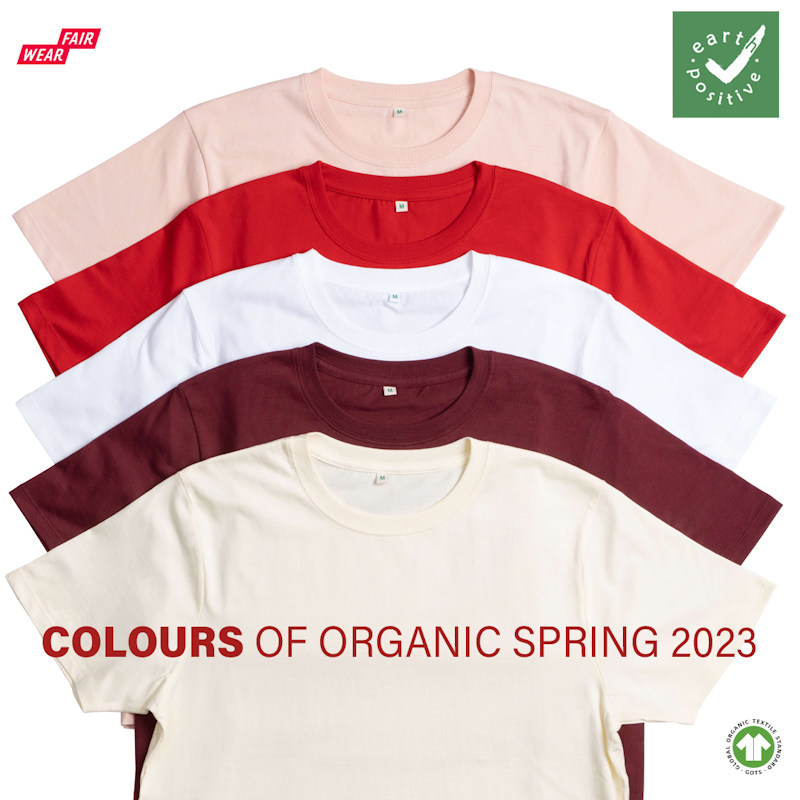 More Colours for Printing Earth Positive T Shirts.
As you can see from the above, there's a mouth-watering palette on offer with these tees. From subtle greys to vibrant reds and plenty more in between. Certainly enough for the majority of custom branding requirements. Whether that be printed t-shirts for workwear or fashion shirts featuring unique designs. With this latest update, Continental Clothing have once again shown their knack of keeping a finger on the fashion pulse. Not only boasting a wealth of eco-environmental accreditations, these Earth Positive colours have an on-trend edge.
In truth, it illustrates some of the reasons why we have such a good relationship with certain blank brands. Clearly, ethical t-shirt printing requires sustainable plain shirts. But we also want them to be high quality with versatile fittings and a wealth of colour options. No doubt, you'll have your own favourites. But several struck us as having instant appeal. For example, pale shades such as misty pink and ecru and deeper tones like moss green and burgundy. Below, we take a quick look at the products where you'll find these new 2023 colours.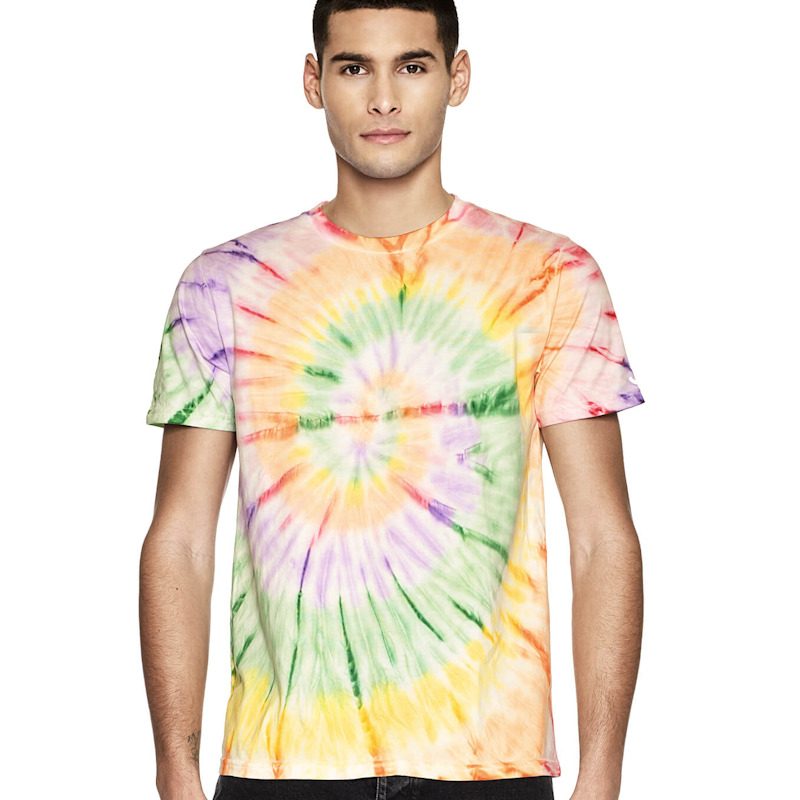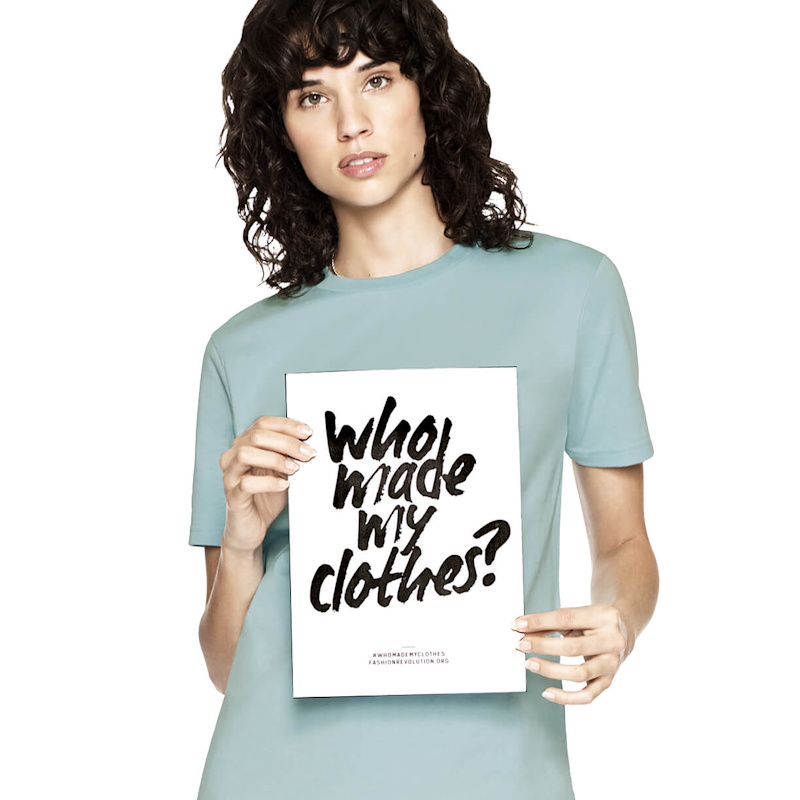 EP01 – Printing Earth Positive T Shirts.
When it comes to proven performers, the Earth Positive EP01 t-shirt is up there with any of the most popular plain tees. It's a classic jersey shirt. Something that immediately puts it into mainstream territory. Adding to that, it comes in a more or less universal size range. That's to say, small to 5XL covers virtually all of the adult possibilities. In terms of weight, at 4.57oz / 155g, it's in light to middle territory. Again, not a bad thing with regard to flexibility for folk choosing tees to customise. On the ecological front, being made from combed organic cotton is always a plus. Including those recently added, it's now available in a rather impressive 41 colours.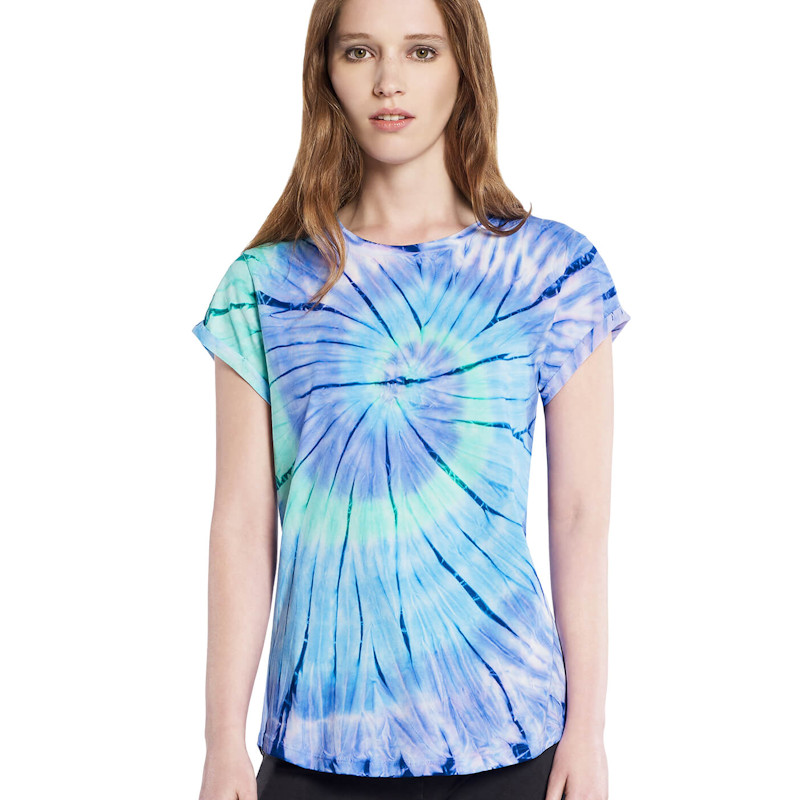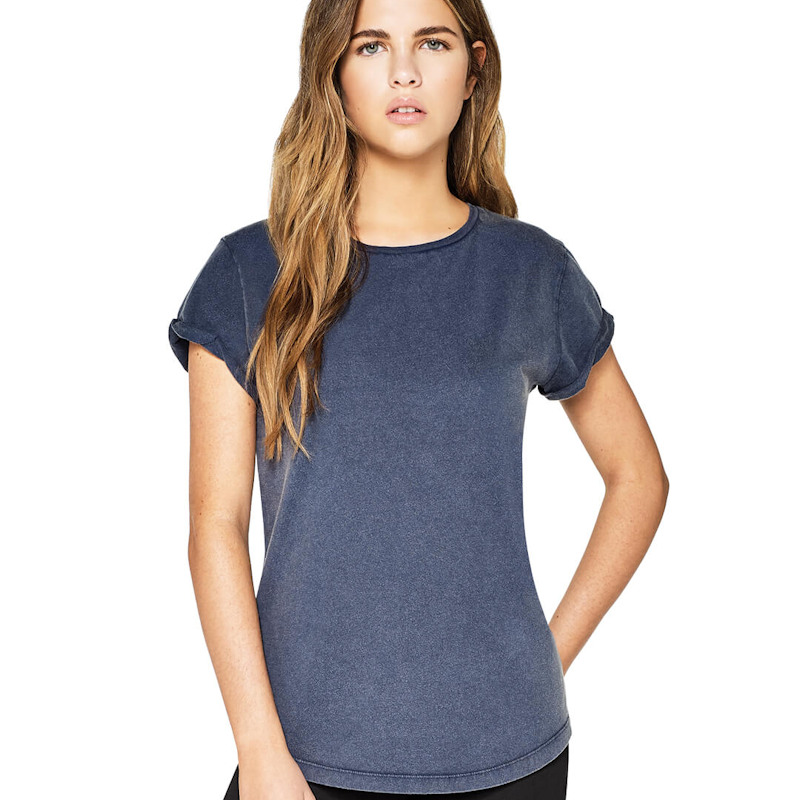 EP16 – Printing Earth Positive T Shirts.
Another easy one to love. Not least because achieving a fashionable female fit whilst maintaining customisable appeal isn't an easy feat. The Earth Positive EP16 women's rolled sleeve t-shirt definitely has a delightful femininity about it. One that seems to be standing the test of time in screen printing circles. The roll sleeve is a particularly nice detail. As with the previous item, this shirt weighs in at 4.57oz / 155g light-mid jersey. And once again, combed organic cotton wins many admirers. Where it really stands out is in the excellent range of colours. The choice was already broad and included some fabulous tie dye variations (two of which we've featured above). New additions further enhance the existing options and take it up to 40.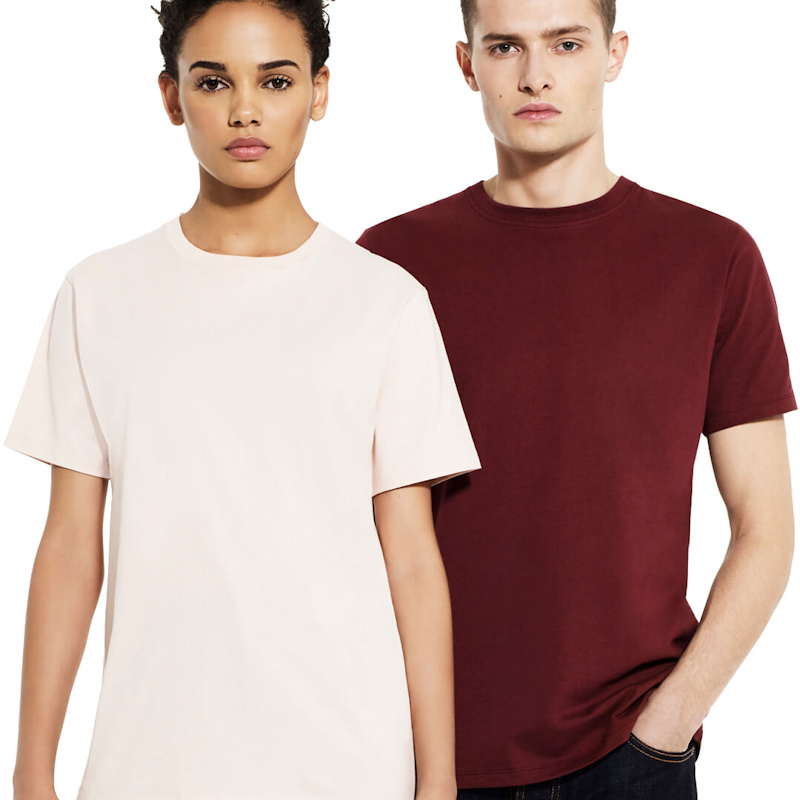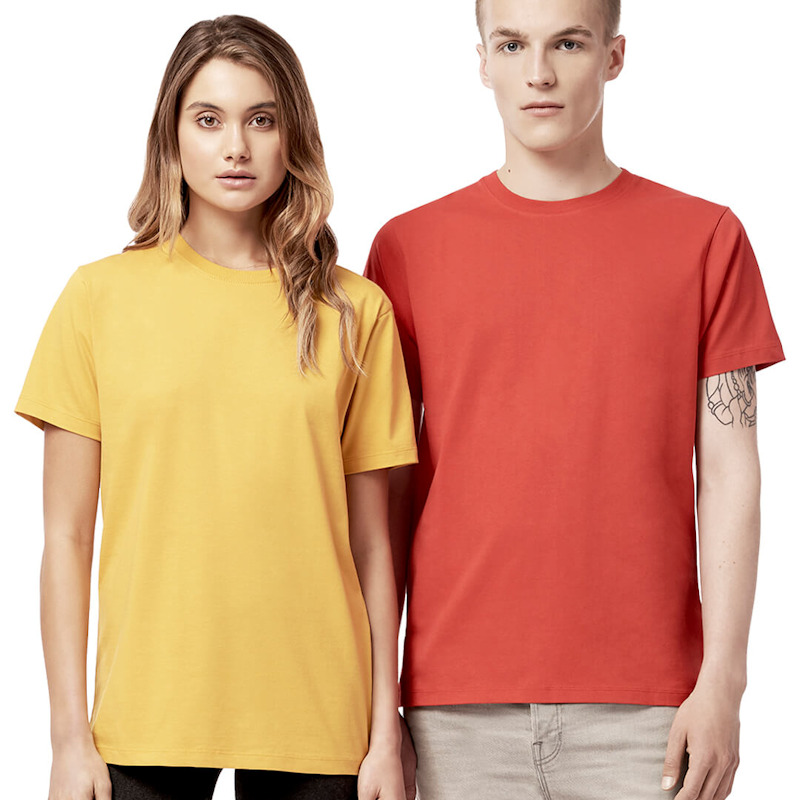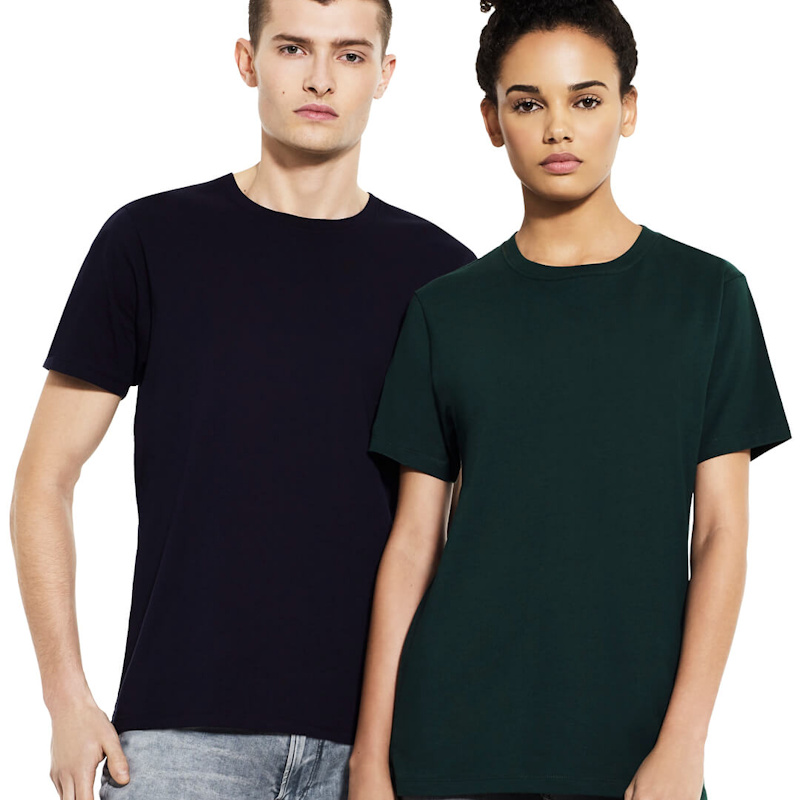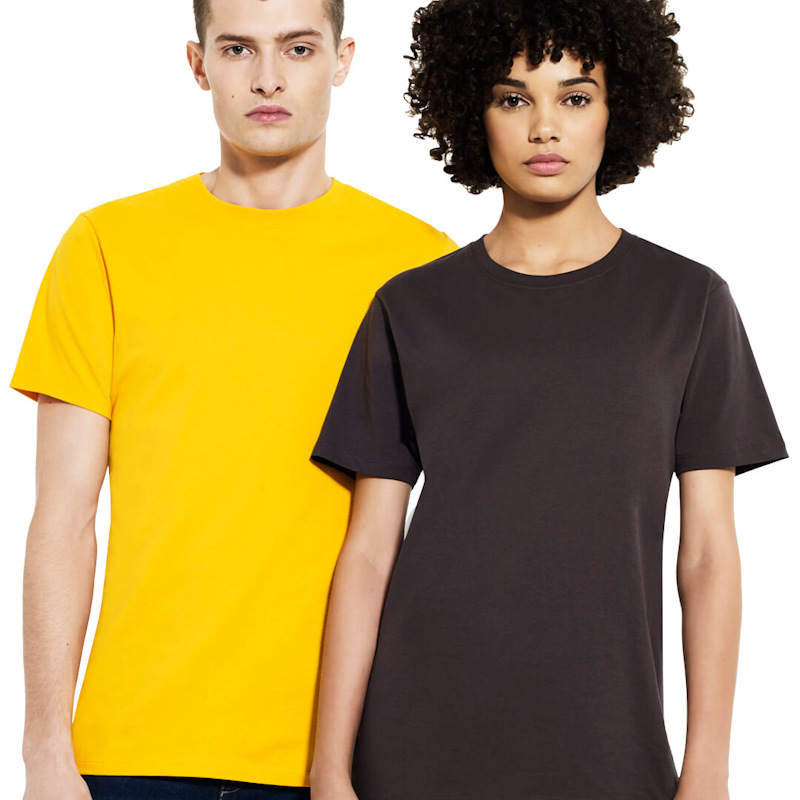 EP18 – Printing Earth Positive T Shirts.
Whilst mid-weight tees are often winners, heavyweights are also incredibly popular for print and embroidery. So, let's round off our colours of organic Spring examples with the Earth Positive EP18 heavyweight t-shirt. This tips the scales at a very respectable 5.6oz / 190g jersey. Although it doesn't quite hit the dizzy heights of 5XL, sizes still extend from XS to 3XL. And as with the EP01, being unisex is rarely a bad thing in terms of adaptability for personalisation. Together with the new shades, there are currently 22 colourways. Needless to say, this heavy tee is created from certified organic cotton.
By the way, we've picked three tees from the catalogue here. But Earth Positive blank apparel by Continental Clothing includes far more shirts than this. Plus hoodies and sweatshirts. All of them backed by GOTS organic textile standard and Fair Wear Foundation accreditation.