When we say printing organic t-shirts is no sweat at Fifth Column, we now mean it in more ways than one. We are delighted to announce that No Sweat t-shirts and merchandise have been added to the Fifth Column website. If you're looking for ethical products to print and embroider, it's worth taking a moment to check out what No Sweat offer
Our history stretches way back to the Seventies when we started printing t-shirts for punk bands. We've changed with the times, adapted and developed, but we haven't forgotten our roots. It's always a pleasure to work with blank clothing wholesalers who care about fairness, equality and the environment. So, read on and get a better idea of why printing organic t-shirts is No Sweat at Fifth Column.
No Sweat T-Shirts.
When you see the message 'this t-shirts fights sweatshops' you get a pretty good idea about the basic philosophy behind No Sweat garments and merchandise. We'll explore that aspect more closely in a moment. First, we should consider the actual garments themselves. No Sweat t-shirts are made from fully traceable 100% organic cotton that meets the GOTS standard (Global Organic Textile Standard). This method of manufacture obviously has a positive impact on the environment, but for printers like us the attraction goes beyond being eco-friendly. Printing organic t-shirts generally gives better results than printing traditionally produced cotton. The tees are also softer and more comfortable against the skin. To put it bluntly, folk prefer wearing them for more than ethical reasons.
Organic cotton is a subject in itself. Click Here to read more about its benefits and ecological advantages.
No Sweat score again on the environmental front because their t-shirts also meet the Oeko-Tex 100 Standard. This is a test for harmful substances in all aspects of the product and has become one of the world's most trusted certifications. If you're interested in how blank fashion is certified, check out this article: Eco Standards and Certifications Guide for Ethical T-Shirt Printing.
Let's get back to the No Sweat t-shirt selection. Not huge, but there's everything you need. All of the shirts are a very decent 180gsm weight and there are men's, women's and unisex fittings. Plus short and long sleeve options. Best of all, there's an invisible element in the weave. Fabric which has fairness high in the mix. That's something special.
No Sweat Hoodies, Bags and Masks.
No Sweat have expanded their range beyond t-shirts. They now offer a fab unisex hoodie which is crying our for a spot of high quality print and embroidery and a tote bag that we think will see plenty of screen printer's ink. Both are organic cotton and, like the tees, meet GOTS and Oeko-Tex 100 standards.
A sign of the sad times in which we live, there's another addition to this outstandingly ethical brand. The No Sweat face mask. Let's be honest, no one wants to be buying and wearing these items. We here at Fifth Column would prefer a world where we didn't have to decorate them with a logo or company name. But the simple truth is that they're becoming a vital part of every wardrobe. A way of showing you care about the health of other people and are doing everything you can to carry on and stay safe. The No Sweat mask is a good choice. Again, manufactured from organic cotton (recycled cuttings in this instance) and available in a superb range of practical and popular colours.
Solidarity in Every Stitch.
The No Sweat organisation is about more than the t-shirts or merchandise that you choose to have printed. It's based on a passionate belief that unscrupulous producers, poverty wages and bad conditions need to be consigned to history. The story began in 2000 as a campaign against sweatshops here in the UK and overseas and they've been at the forefront in the fight against exploitation of workers ever since. Geography is irrelevant. Whether in London's East End or Indonesia, it doesn't matter to No Sweat. Things need to change. And for them, it's not just about offering an alternative, they actively want to challenge injustice and discrimination. Helping to fund trade unions and workers movements. Opposing austerity and organising events. Gathering support from well-known names in the music industry and comedy.
As Billy Bragg says, the revolution is just a No Sweat t-shirt away.
There's no better illustration of that passion and commitment than in their partnership with Oporajeo. This worker-owned factory in Bangladesh is a great example of how change can be achieved and ethical can really mean ethical when it comes to printing t-shirts.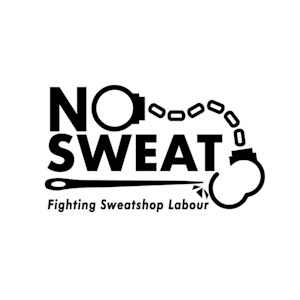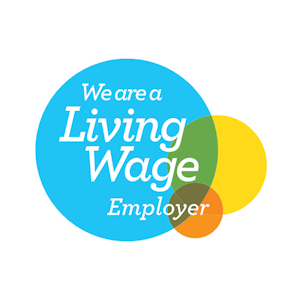 No Sweat don't pay lip service to ethical fashion, they pursue it with a passion and keep a careful eye on the details. Like us, they're a Real Living Wage employer here in the UK and they adopt a similar approach with their international collaborations.
So … printing organic t-shirts is no sweat at Fifth Column? Yeah, that's the absolute truth, in more ways than one. Literally and figuratively. How we operate and the brands that we like are defined by a desire to be decent and fair.
Fifth Column have been printing t-shirts in the UK for a long time – we offer an extensive range of Garment Customisation services. Contact Us for more information.