If you've been keeping an eye on your news feed or watching television recently, you may have seen articles about Sky Ocean Rescue and the Exxpedition Round the World mission. A women-only crew setting out on a two-year sea voyage, the purpose of which is to analyse and examine the impact of plastic pollution and toxicity in our oceans. Fifth Column are supporters and official suppliers of Exxpedition. We were only too happy to print the t-shirts and equally pleased to see them being worn during the ship renaming ceremony. We love screen printing, it's where we started, but some printing jobs take things to another level. They simultaneously put a smile on your face and make you think about serious issues. You want to talk about them. So, here we go, a short article about printing t-shirts for Exxpedition Round the World.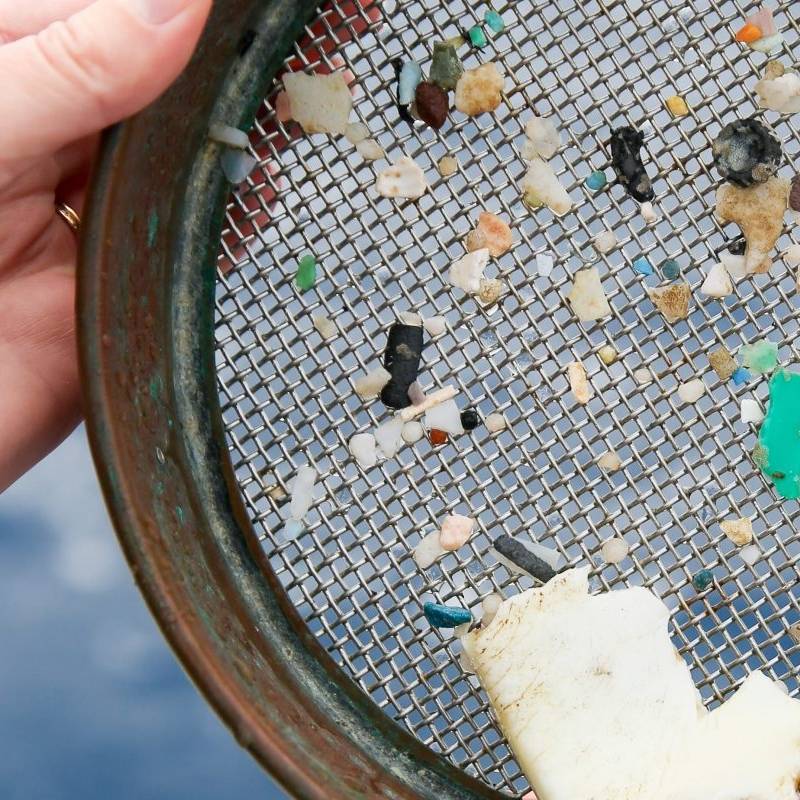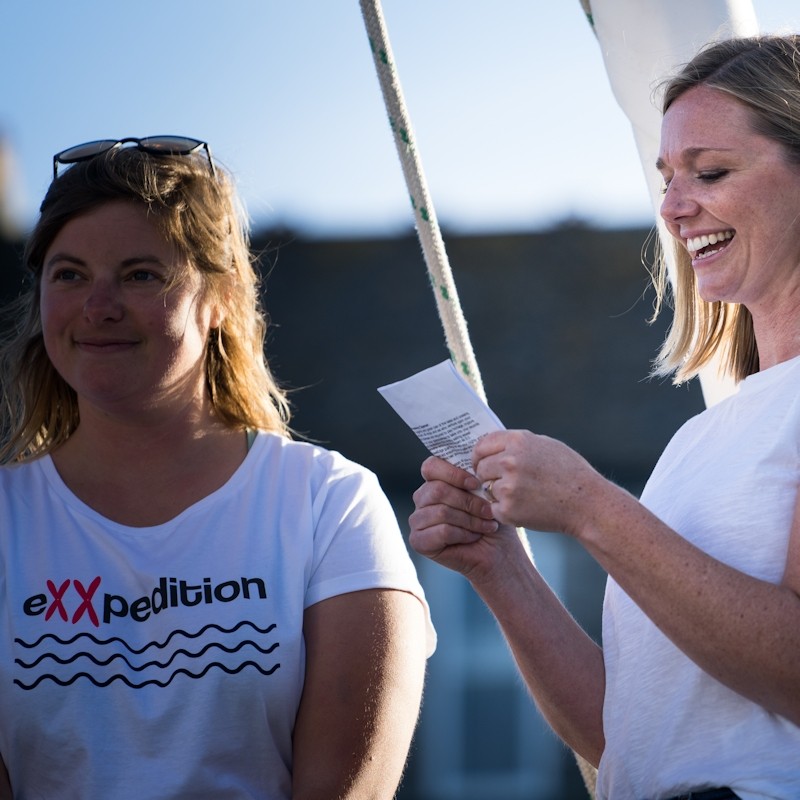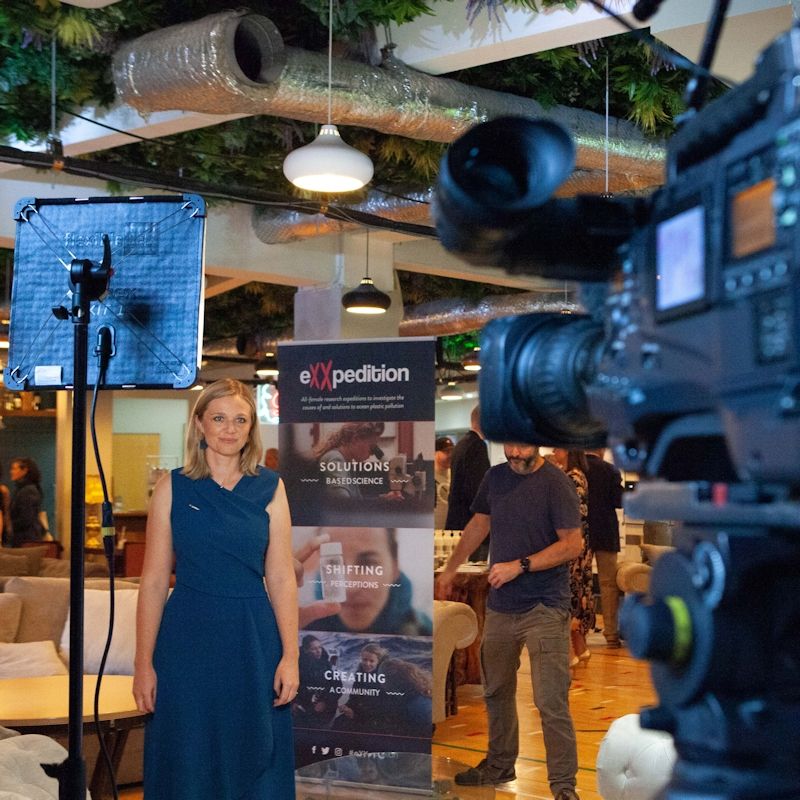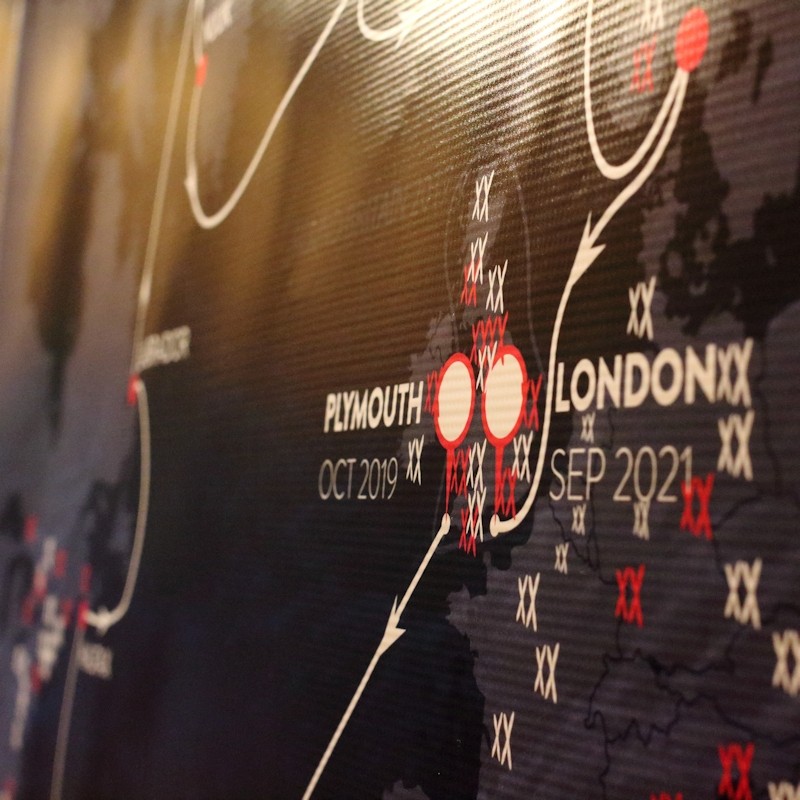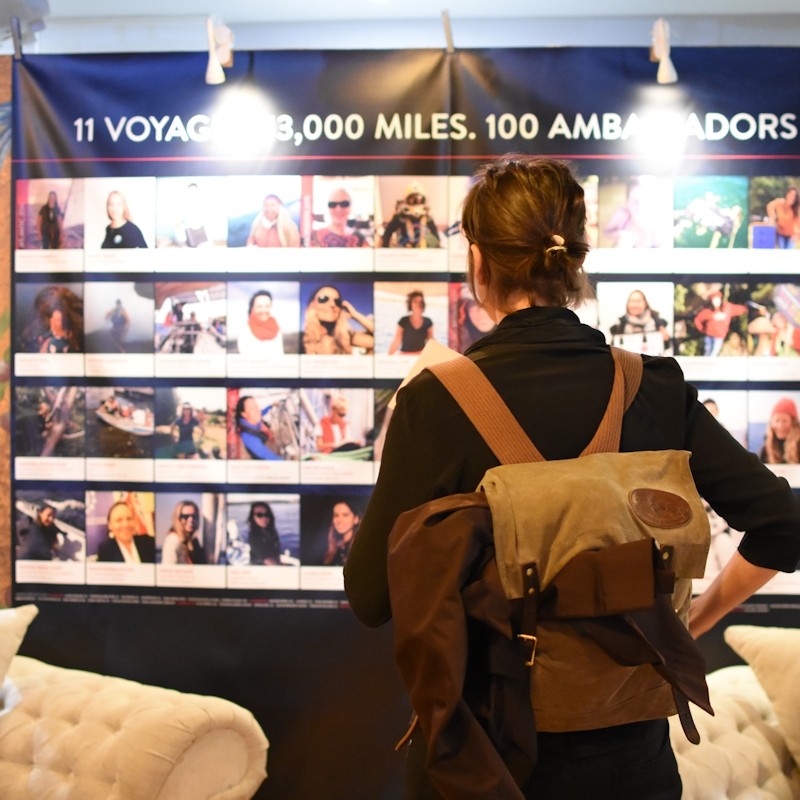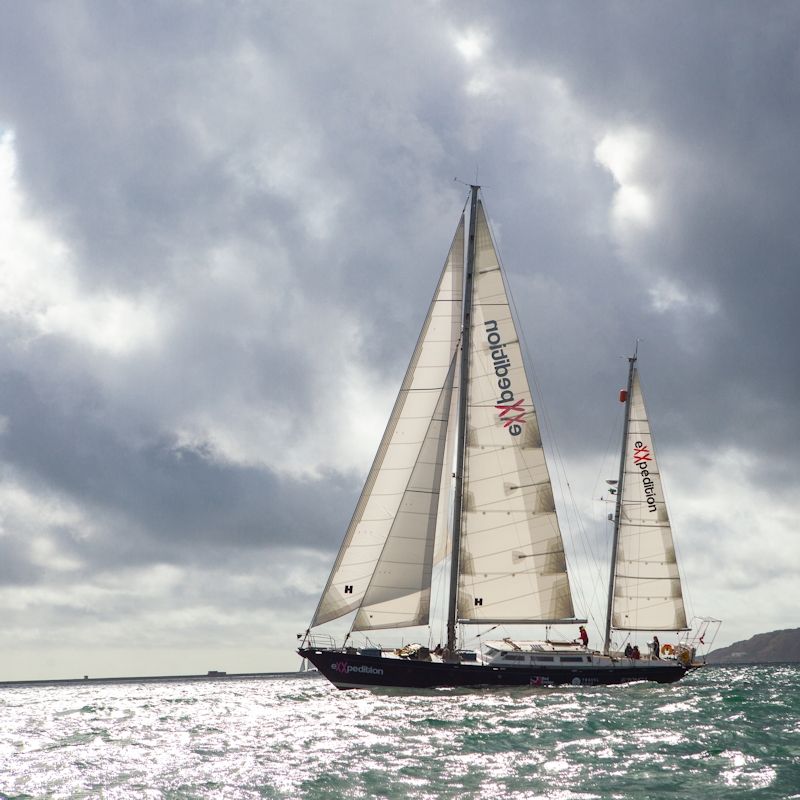 Exxpedition Round the World
The Exxpedition Round the World voyage departed on Tuesday 8th October in the newly equipped sea vessel, Travel Edge. We were proud to appear on the list of official event suppliers. 10 women set sail and will be joined by over 300 others along the way – over 10,000 applied to be part of the collective crew. So far, more than 30 different nationalities are represented.
Exxpedition was founded in 2014 and is led by skipper, co-founder, and Sky Ocean Rescue official campaign ambassador Emily Penn. The aim is to build a global network of multidisciplinary women to carry out scientific studies and develop solutions to the huge problem of marine plastic pollution. A challenge so vast that there is no single, easy answer. It needs an innovative approach if there's to be any hope of meeting it. People from every walk of life – different backgrounds, skills and perspectives – working together to explore the issues from every possible angle and find practical solutions.
The science is being carried out in partnership with the University of Plymouth and University of Georgia. They are studying the micro plastics present in the seas in order to identify which types of plastics are being mismananged. Knowledge which will enable change and foster new ways of doing things onland that mean we can stop poisoning the oceans.
If you want to find out more, click here to visit the Exxpedition website.
Special Printing Projects
Every job we do here at Fifth Column is important to us. Whether it be printing band t-shirts, embroidering brewery polos, or any of the other thousands of custom clothing projects we do each year. The simple truth is, we love what we do. It's an added bonus when we're printing for something that we support. We play our part in a lot of local causes here in London, but it's great to be involved, albeit in a small way, with an event that has truly global implications.
Exxpedition is doing valuable work, the results of which could have a big impact on all of us. Irrespective of your standpoint on environmental issues, it's impossible to deny that their mission is a worthy endeavour. The oceans are fundamental to our existence. Information about how our actions are affecting them is vital if we're to make informed decisions about how we treat the world and live our lives. We'll be watching their progress and wishing them well all the way.
Fifth Column have been printing t-shirts in London since 1977 – we offer a complete range of garment customisation Services. Get an online Quote or Contact Us for more information.