Interlock Beanie
The humble beanie hat, a staple for customised collections. And the Neutral interlock beanie is a fine example. Not least, the fact that it's made from organic cotton. Beyond that, this interlock beanie is double layered, soft and comfortable. An ideal piece of headwear to carry your bespoke branding.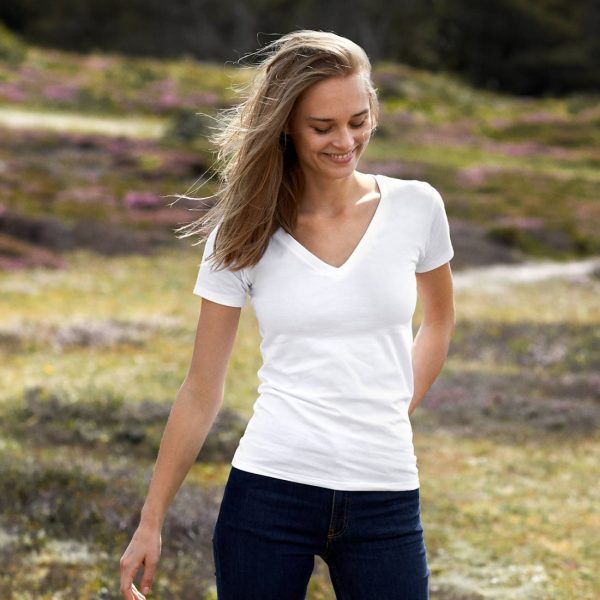 Women's T-Shirts, Ladies, T-Shirts, Neutral
Sustainable clothing specially designed for the B2B market, the ladies Neutral Deep V-Neck t-shirt combines high quality with Fairtrade 100% organic cotton. This women's deep v neck tee has a deep neckline, elastane rib knit neckband with tape, and is slim fitted with tailored short sleeves. Contact us to discuss your idea. We can help, printing t-shirts is what we do best.