Here at Fifth Column we've long believed that products made from recycled materials have a place in the world of custom clothing. For us, the rise of recycling was both inevitable and to be welcomed. It won't come as any surprise that we were delighted to see Result Genuine Recycled blank clothing hit the shelves. A new eco-friendly range of blank gear, specifically made for printing and embroidery. Good news on every level, from our perspective.
Result are an established and respected name when it comes to products for decoration, promotion and uniform. They're known for quality outdoor and performance wear and offer a comprehensive selection of apparel that's technical, versatile and good value for money. It's incredibly pleasing to see them placing such emphasis on this new recycled range. Something which echoes our own belief that sustainability has gone mainstream and being environmentally aware is becoming standard operating procedure for responsible business. We love what we do, printing and embroidery is our passion, and we prefer doing it on ethically acceptable merchandise. So, let's take a look at some recycled stuff that's crying out for your company logo or brand artwork.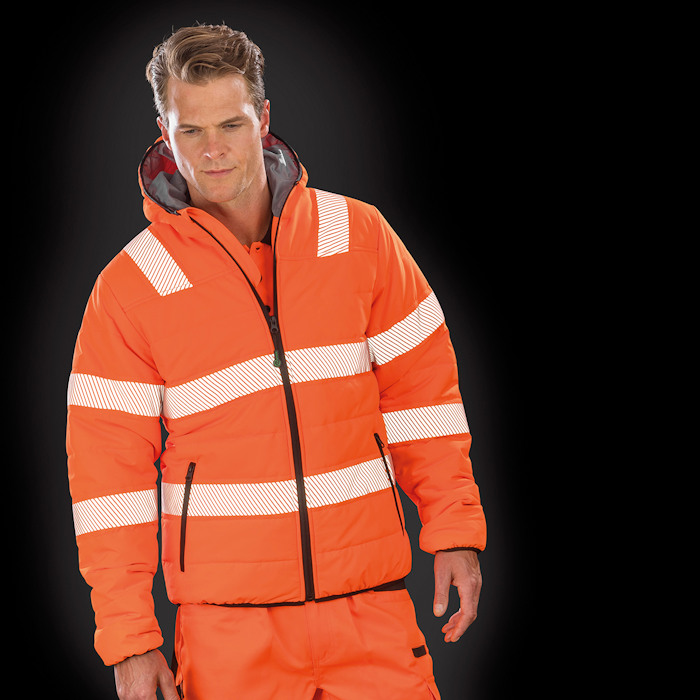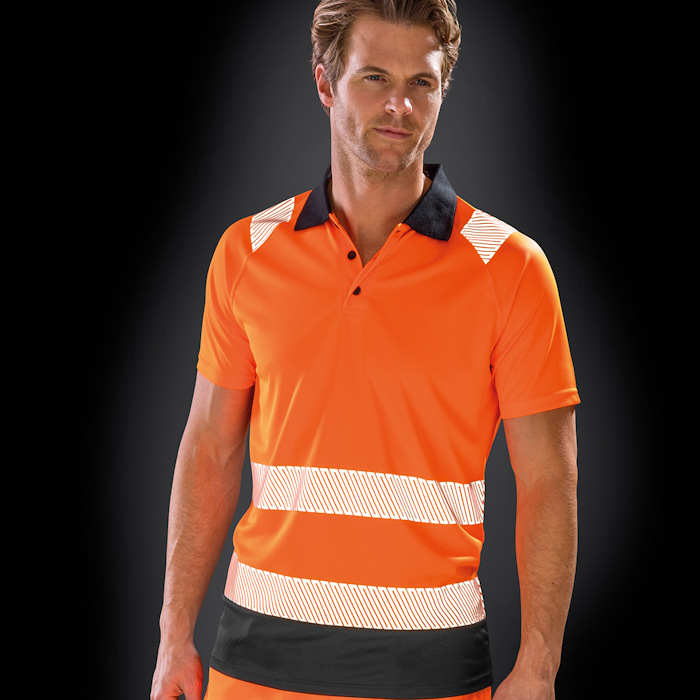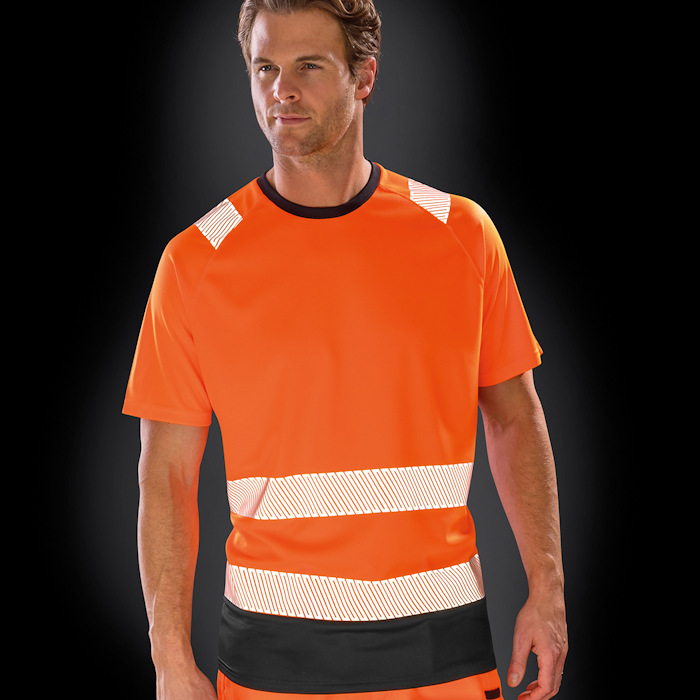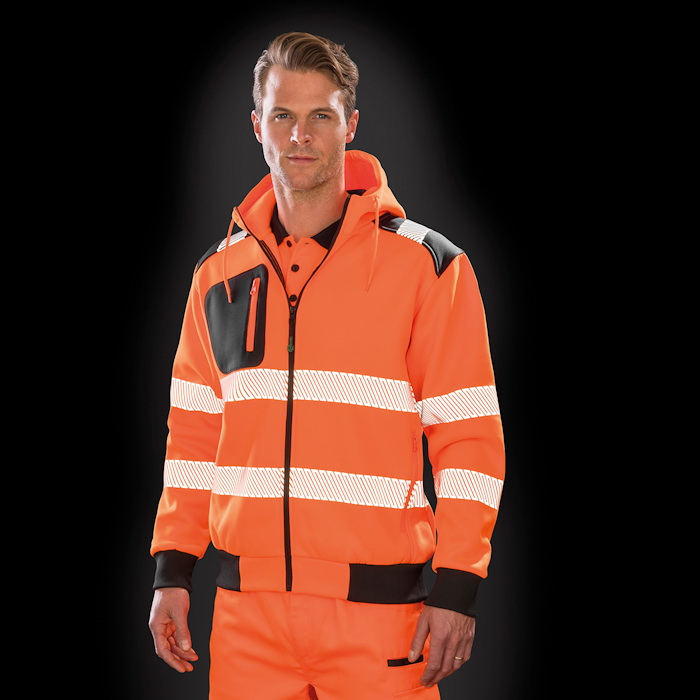 Result Genuine Recycled Safety Wear.
Safety wear is mandatory in many workplaces and it's great to have some eco-environmental options. Tough and warm, the R500X recycled ripstop padded jacket is made with REPREVE® performance recycled padding, recycled plastic bottles and post-industrial waste. Padded, printable and a water repellent finish.
Eye-catching and comfortable, the R501X recycled safety polo is recyclable when it's worn out, which is a big tick for any corporate sustainable responsibility policy. Created with high quality sustainable yarns (using 100% post-consumer PET recycled plastic bottles). The R502X recycled safety t-shirt features the same construction and cool, breathable characteristics.
We round off safety wear with the R503X zipped safety hoodie. Recycled and robust, it's hard not to love this one. It's got practical zipped front and chest pockets and is durable, warm and very comfortable to wear.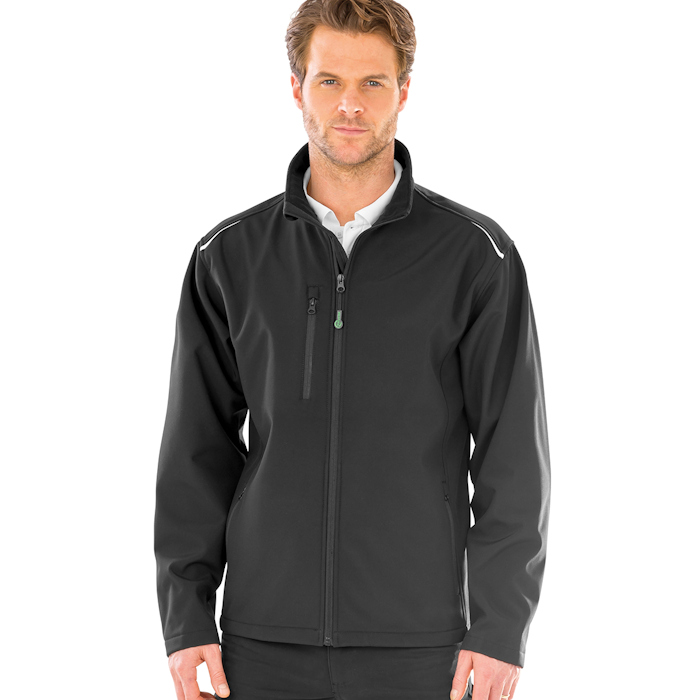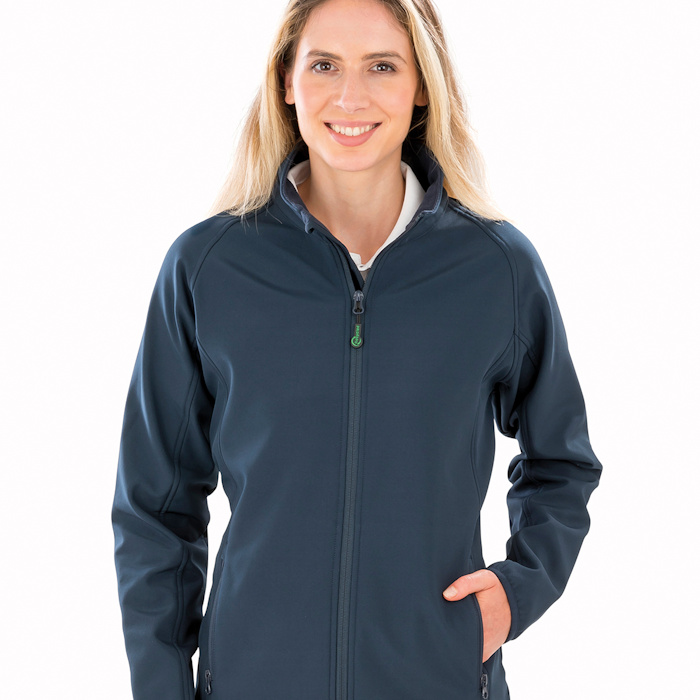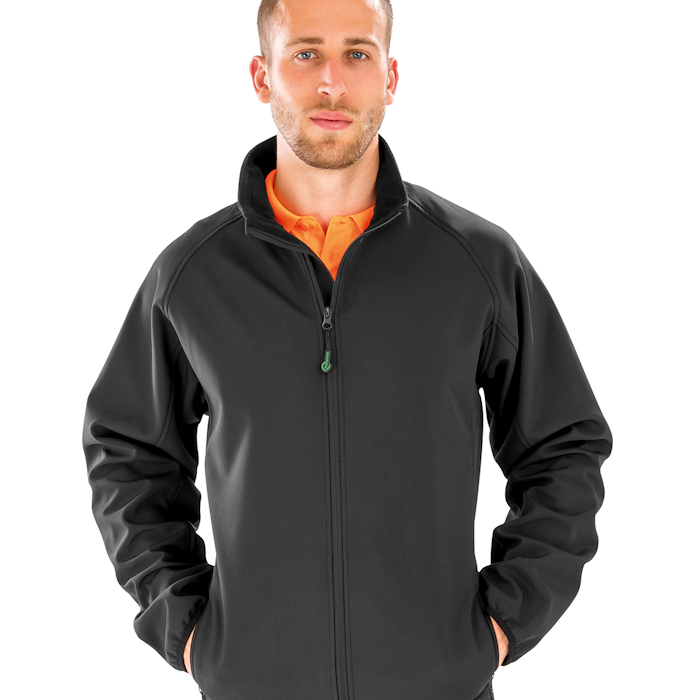 Result Genuine Recycled Printable Softshell.
Ideal for lots of working environments, soft shell is very popular, technically advanced and extremely functional. The R900X recycled 3-layer printable softshell jacket has plenty of attractive features such as reflective shoulder trim and zip chest and front pockets. And it's made with TOPGREEN® environmentally friendly materials.
In styles for men and women, R901 recycled 2-layer printable softshell jackets are a lighter weight option. Affordable and suitable for all budgets and forms of decoration, they're also constructed from TOPGREEN recycled polyester. The inner layer is 100% recycled polyester microfleece. Even the YKK NATULON® zips are eco-friendly. More products that are recyclable when they reach the end of their useful life. It's great to see circularity being applied to workwear, as well as fashion.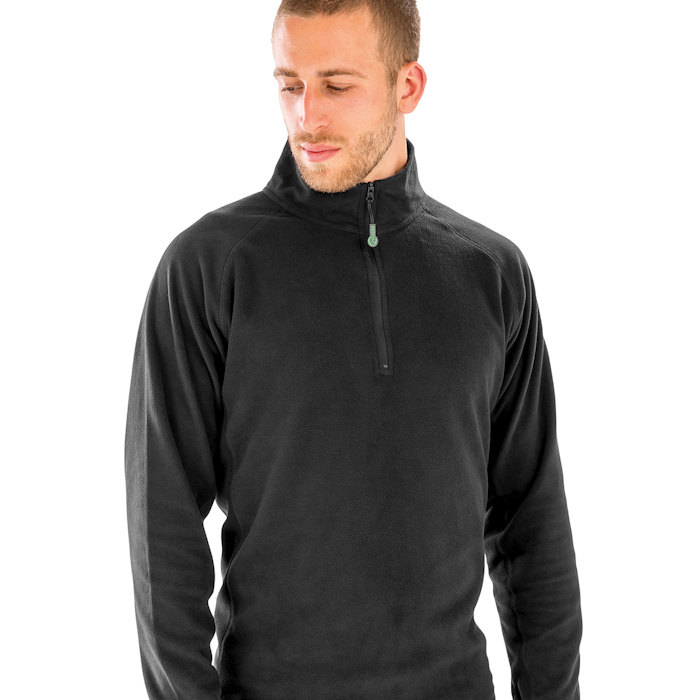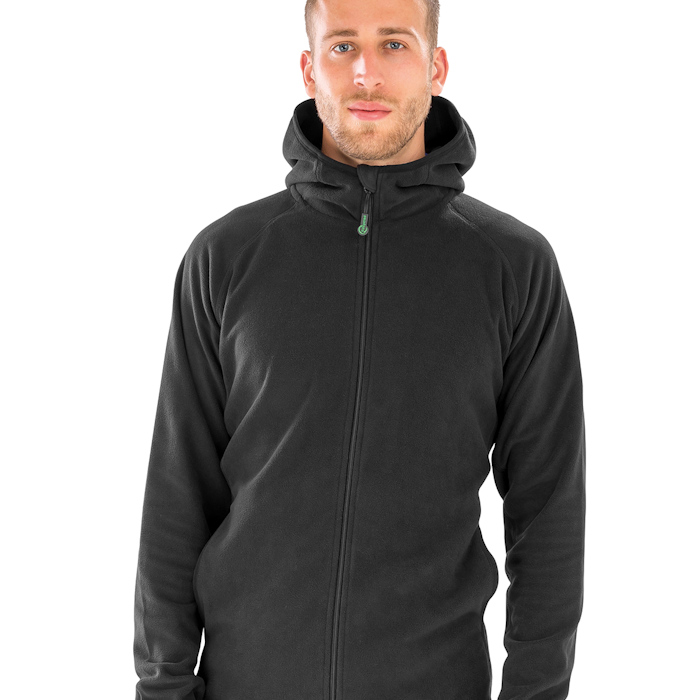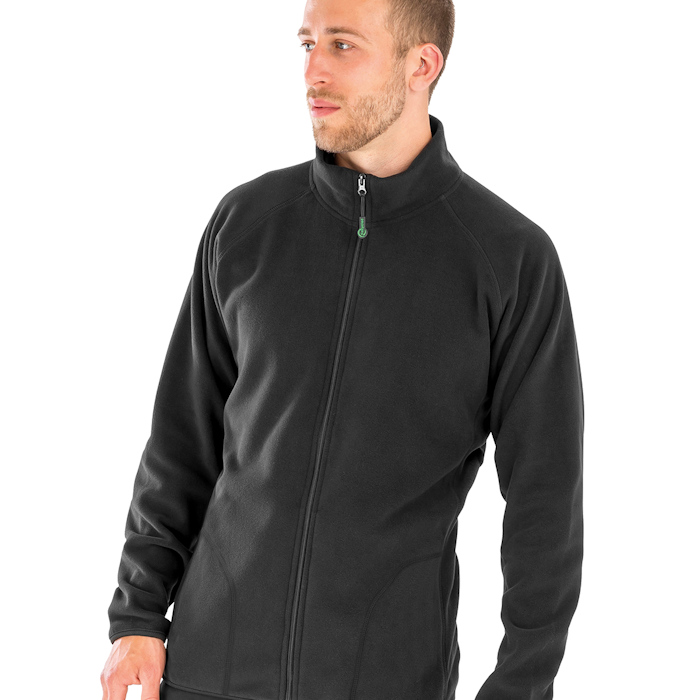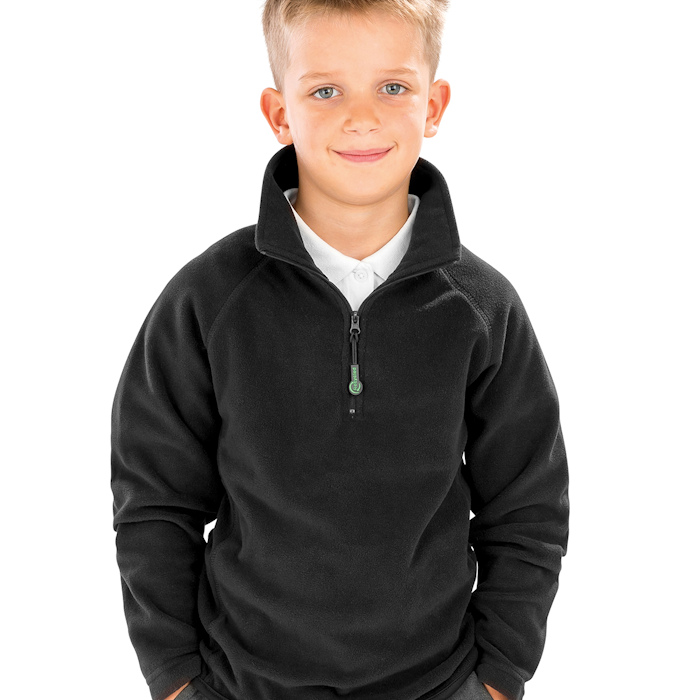 Result Genuine Recycled Microfleece.
Microfleece has become a favourite fabric for performance garments. It's lightweight, inexpensive and can have a luxury feel. These R905X recycled microfleece tops are over-the-head (quarter zip) and are great with seasonal layering for events or uniforms. Good heat retention is achieved by the dense knit and they're quick drying and moisture-wicking.
R906X recycled hooded microfleece jackets and the unhooded version (R907X) share the same appealing qualities as the R905X top. Crafted from perPETual©, a sustainable equivalent to conventional yarns, they're all recyclable when the time comes. And it's nice to find a kids version, the R905J junior recycled microfleece top. That's going to be a winner with schools and clubs which need branded apparel.
Need garments decorated? Get in touch with our friendly team for expert advice and a competitive price.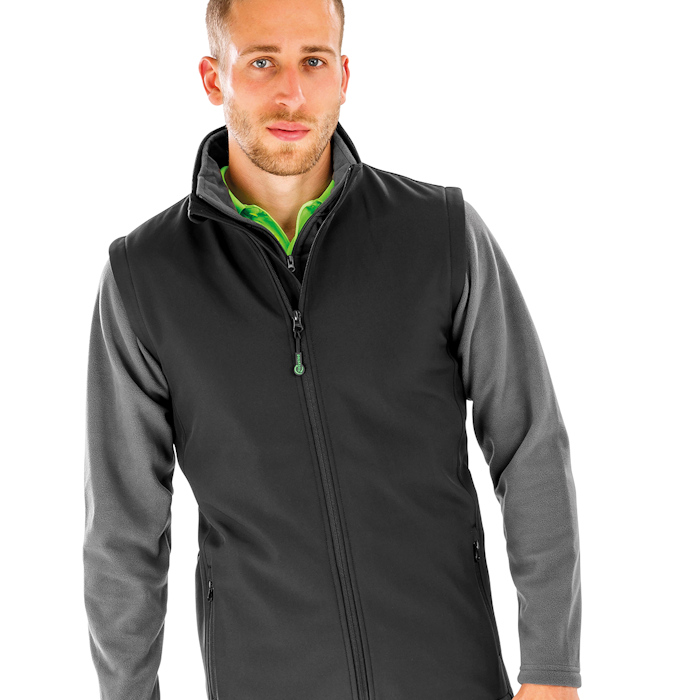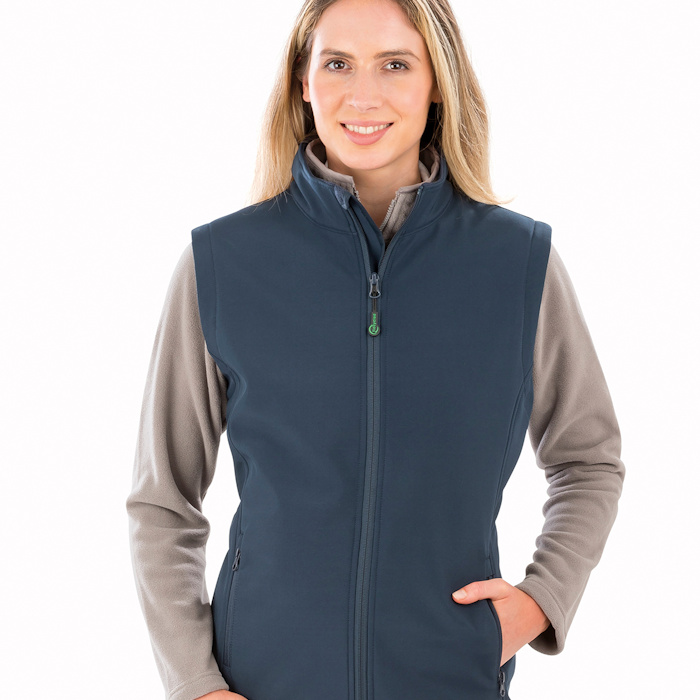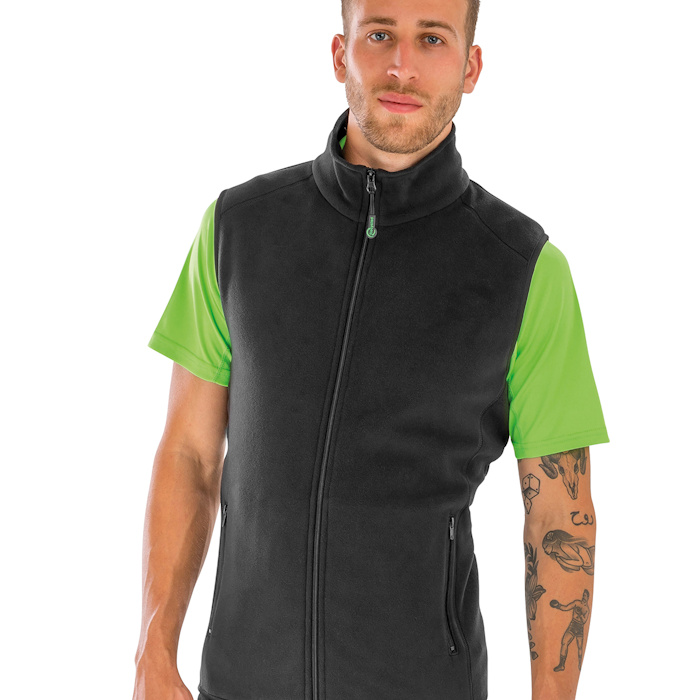 Result Genuine Recycled Bodywarmers.
You can't beat a bodywarmer, they're the sort of garment which suit a wide variety of working situations and circumstances. And if your job or activity needs a body warmer, what better than an eco-ethical one? Available in male and female fittings, these R902M and R902F 2-layer printable softshells offer an excellent recycled alternative. Perfect for all types of decoration, they look good and are made from materials certified by the Global Recycled Standard.
A gilet with a difference, the R904X recycled fleece polarthermic bodywarmer is another piece made from recycled plastic bottles. Dense knit, delightfully warm, it's both practical and ethical.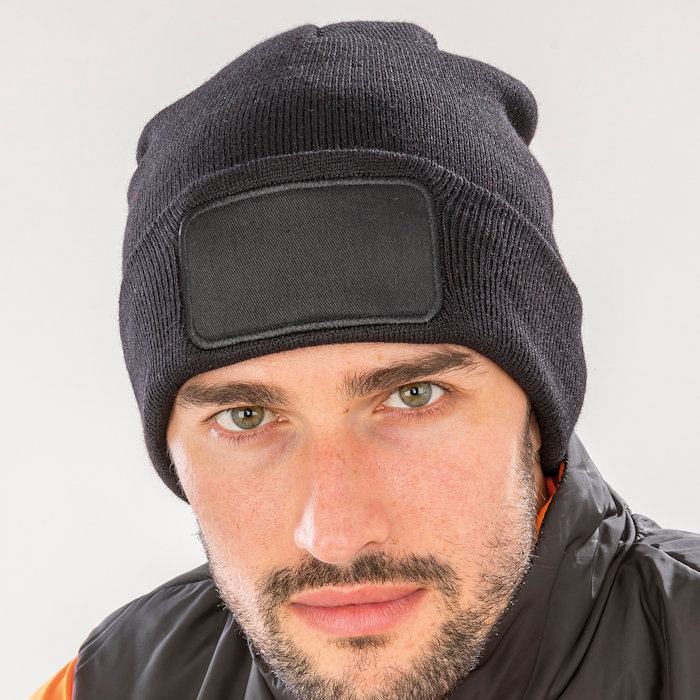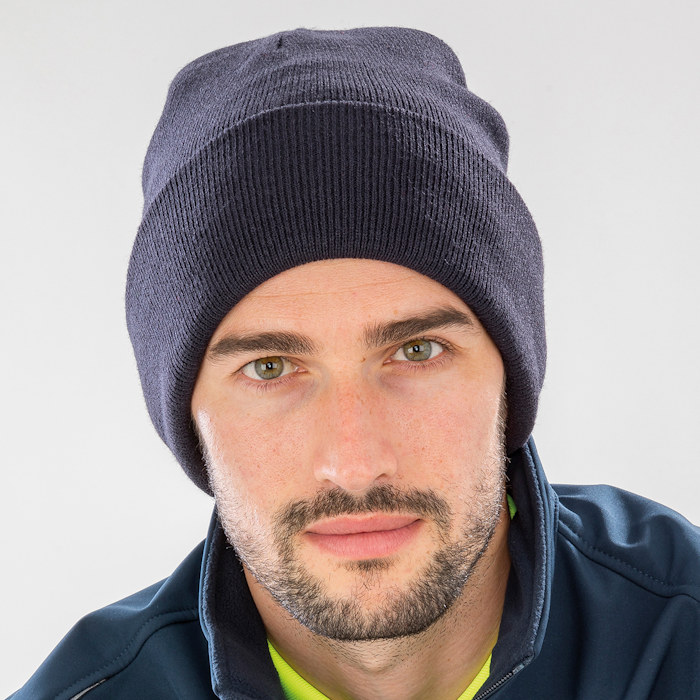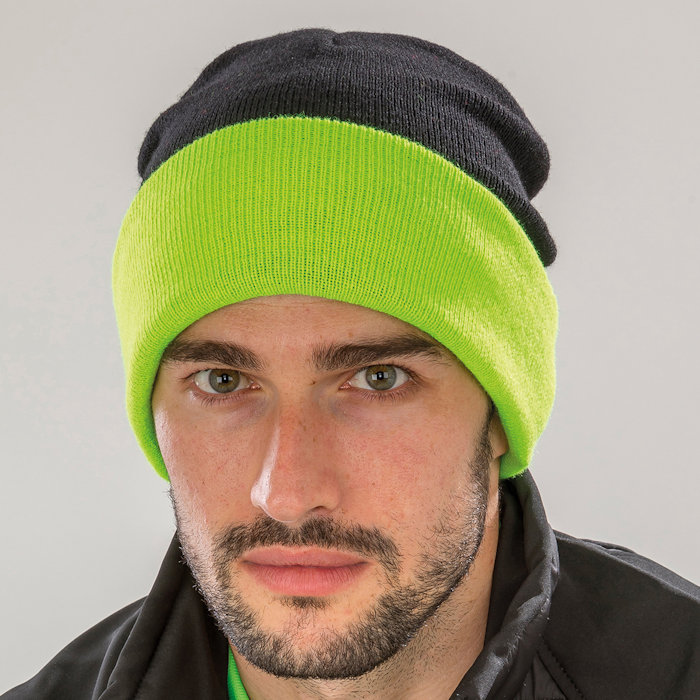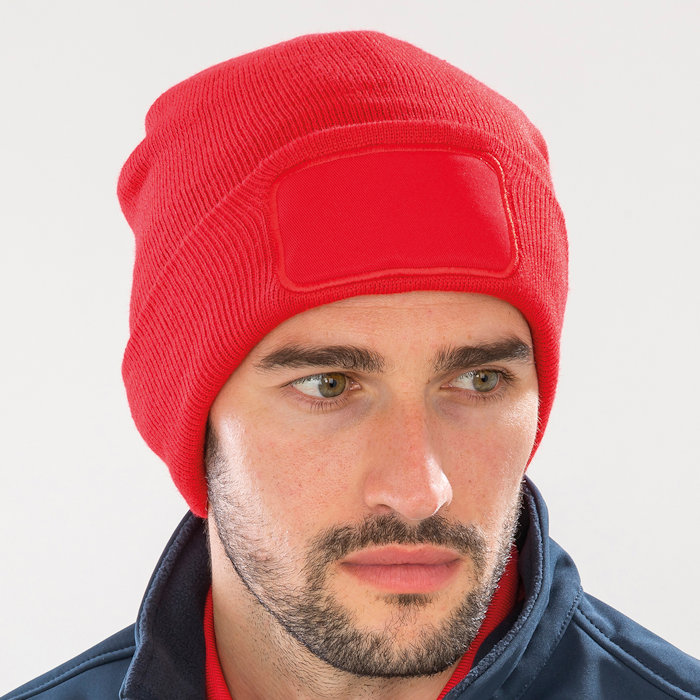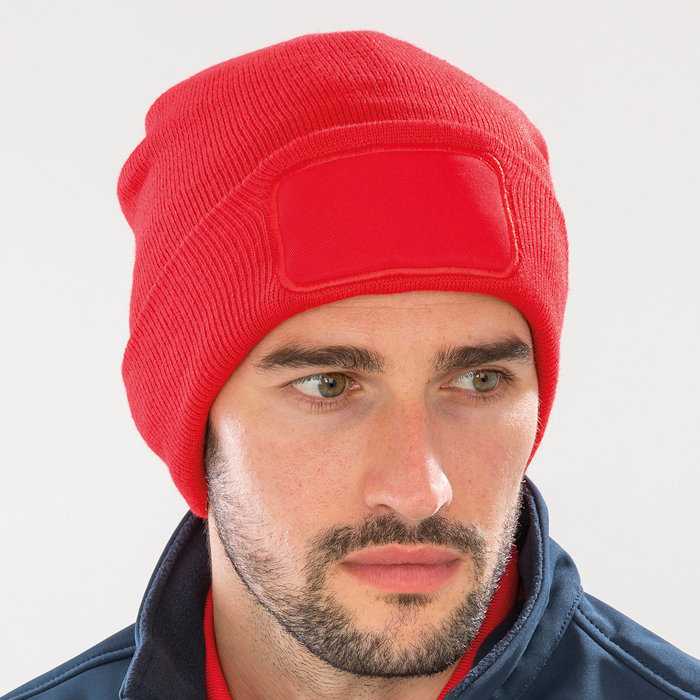 Result Genuine Recycled Beanies.
Beanies have become a staple item for rebranding and we're always pleased when we hear about more sustainable alternatives. We've shown four of them here. The RC927 recycled double knit printers beanie is a printable version of their classic super warm beanie (with a patch for printers). RC929 is a recycled woolly ski hat that's soft feel and double thickness. The RC930 recycled black compass beanie features a stylish contrast and matches Result's Black Compass range. RC934 is another that incorporates a printers patch along with classic super warm Thinsulate™ material. All of them are made from 50% recycled materials.
That's about it for our look at Result Genuine Recycled blank clothing. In truth, we should all welcome any new, good quality, eco environmental blank products coming onto the market. It's representative of a general shift, greater changes which are sweeping society. Business being more responsible, consumers making sustainable choices and ethics moving up the agenda.
Fifth Column have been printing t-shirts in the UK since 1977 – we offer an extensive range of garment customisation Services – and love what we do. Contact Us for more information or get a Quote  online.