Stanley Stella AW23.
Wow, this year seems to be fairly whizzing by. How is it possible that we're already hitting the September October period? Mind you, all the signs are there. You know, that chill in the air and the sun playing hide and seek with heavily grey rain clouds. On a somewhat cheerier note, there is another indicator of seasonal change. Yes, that's right, the Stanley Stella 2023 Autumn Winter collection has arrived. A fact likely to raise the spirits of any of us who are into superior quality printed tees and custom clothing. So, let's go, a whistle-stop tour of what to watch out for in the Stanley Stella 2023 Autumn Winter collection.
New Softshell Jackets in Stanley Stella 2023 Autumn Winter.
It's fair to say that Stanley Stella have done a good job of reinvigorating their range of jackets. Certainly, the last twelve months or so have seen a plethora of exciting new styles. Puffers, parkas and plenty more besides have hit the blank garment rails. And in Stanley Stella AW23 we see further additions. Specifically, two new jacket designs. Discoverer and Navigator come with male and female versions. And they're on very solid ground because the softshell is something close to a staple for customisation.
Let's start with the ladies version of the Discoverer softshell jacket. As with the male version, it's currently available in four colours. Those are Black, Stargazer, Anthracite and French Navy which are shown in the pictures. These jackets are made from 6% elastane and 94% recycled polyester. Design wise, a host of practical features are included such as high collar and hood, zipped welt pockets and adjustable velcro sleeves.
All of the features mentioned also apply to the men's Discoverer. We ought to take a moment to focus a little more on material. In particular, that it's a fully bonded 3 layer fabric with recycled TPU membrane. Plus an inside fleece layer. Beyond that, the jackets are water repellent up to 10000mm with Bionic DWR Eco finish. Also breathable up to 3000g/m2/24hrs and windproof. Which adds up to outerwear that's a rather attractive option for custom branding.
Okay, let's move on to the second of our new outer garments in the Stanley Stella 2023 Autumn Winter collection. Actually, Navigator shares many qualities with the Discoverer. That said, there is an obvious difference. Yes, the absence of a hood. Other than that, fabric composition is the same with things like water repellence also present. The colour card is also the same. And stylistically the garments are very similar with high collar, zipped pockets, adjustable sleeves and so on. Think clean lines and premium finishing for all four.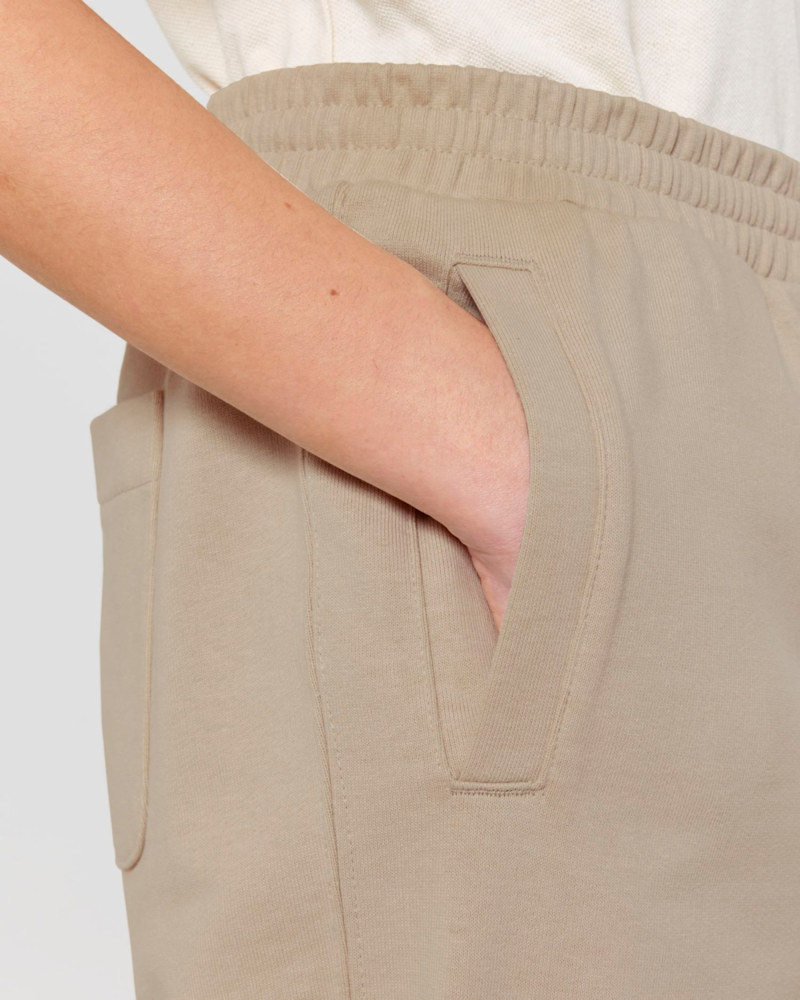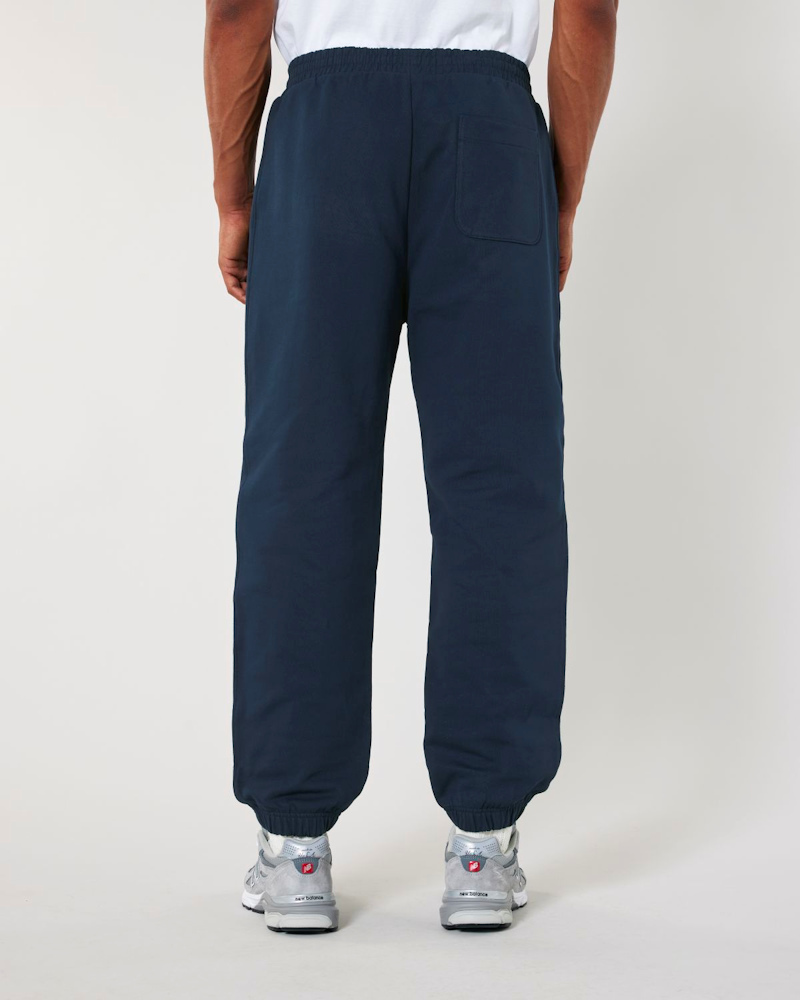 A New Jogger Added for 2023 Autumn Winter.
Next, we have extensions to the Stanley Stella Dry collection. For reference, 'dry hand feel' is fairly self-explanatory insofar as it tends to indicate how the material feels to the touch. So, in this instance, the skin will feel dry after contact.
Nowadays, jog pants are more or less a wardrobe essential for many folk. And they're definitely a winner for print and embroidery. Because any garment that's both popular and versatile cries out for customised branding. These unisex Jammer joggers have plenty of appealing qualities. Not least being made from organic cotton and a 400 G/M² weight. Other than that, the elasticated waist and cuff are on-trend and sizing comprehensive with XXS to 3XL. By the way, Jammer joggers have launched with five colours – Black, Heather Grey, Desert Dust, Aloe and French Navy.
As well as the new joggers, Stanley Stella AW23 also has more colours in the Freestyler t-shirt (part of the Dry range). This tee is a relaxed fit, unisex, heavy weight shirt that's crafted from organic cotton. For context, it's relatively recent addition to the manufacturer's extensive catalogue and has already proved to be a solid performer. The new colours include Stargazer, Fraiche Peche and Desert Dust.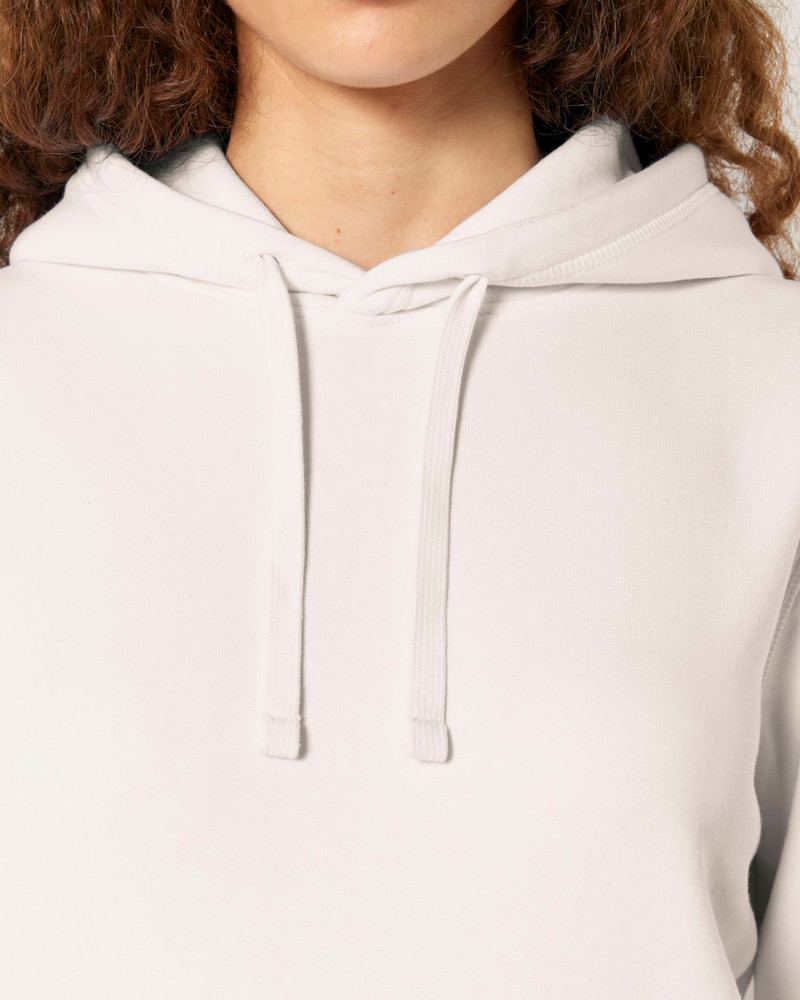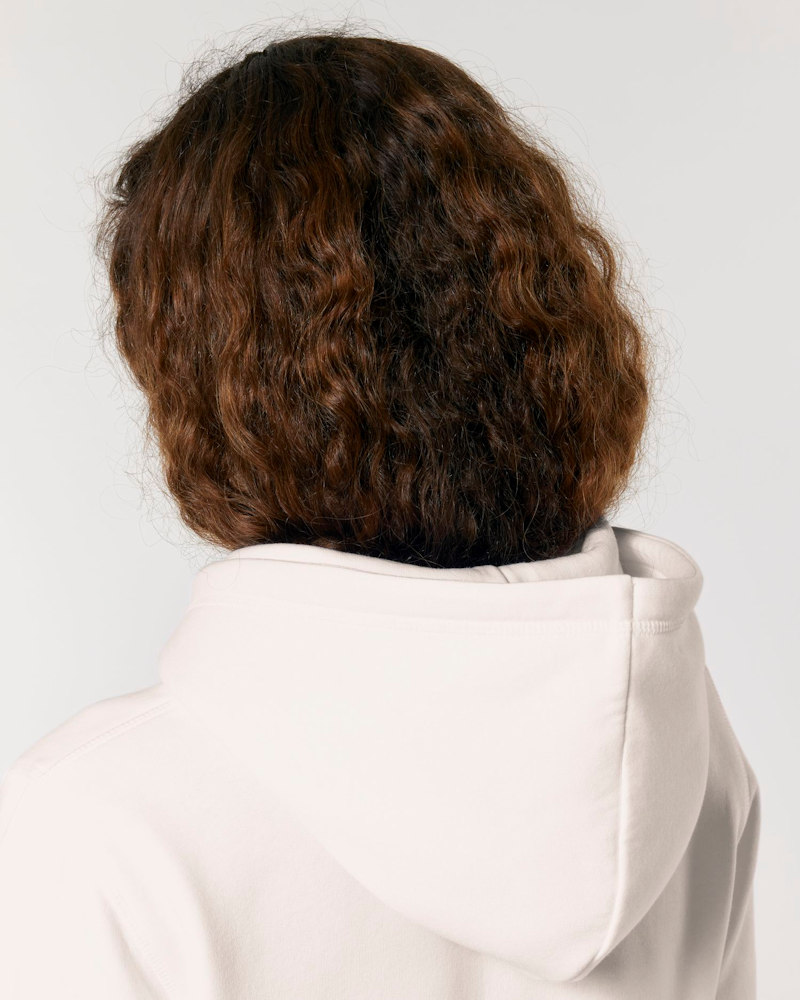 A New Hoodie for AW 2023.
You can never have too many sustainably sourced hoodies for the customisation market. Not in our humble opinion anyway. And it looks like Stanley Stella have come up with another excellent one.
Drummer 2.0 Hoodie (STSU168).
As the name suggests, this is an upgrade on the Drummer hoodie. And we anticipate it being a year round essential. Although, it has to be said, branded hoodies really come into their own when the weather turns colder. That aside, the original Drummer was a favourite. So, an uplift with superior quality detailing and an improved fabric finish should make it even better. Incidentally, it's launched with a rather impressive 19 colour options.
Stanley Stella AW23 Summary.
Fifth Column are an award winning Stanley Stella dealer in the UK. Given that fact it probably won't come as any great surprise that we like their products. However, the reason isn't because we've won awards. It's because this merchandise is ethically produced and high quality. As a consequence, we're always glad to see development in their ranges. Whilst this may not be the biggest of seasonal updates, it does maintain the level of excellence we associate with this supplier.
Before you go, check out a short promotional video for the Stanley Stella 2023 Autumn Winter collection.