What are Stanley Stella Iconics?
Stanley Stella are a leading name in the print and embroidery industry. That is, a supplier of B2B clothing and merchandise which is specifically designed for decoration. As such, their products are label-free and fully customisable. Just as important, from our perspective, is that they're also sustainably and responsibly sourced. Indeed, officially counted amongst the most sustainable brands in the world. Beyond that, they offer an exceptionally wide catalogue. And the Stanley Stella Iconic collection is at the very heart of it. So, what are the Iconics? Well, it's clothing which is contemporary yet timeless, high quality and designed to last. Furthermore, made from sustainable textiles. Below, you can get a flavour of it. Incidentally, as an award winning dealer Fifth Column offer the full Stanley Stella range.
Stanley Stella Iconic T-Shirts.
Firstly, we ought to point out that Stanley Stella manufacture a staggering selection of tees. Included amongst them many different styles and fittings. Far more than the four we've shown above. However, we're sticking to the Iconics in this piece.
Where to start with this unisex gem of a shirt? Well, it's made from organic cotton. Something which is standard for Stanley Stella and still special because it's yet to become the norm. You can feel the quality when you run your hand over the garment. Another point to note is the choice of colours. At time of writing, there are 80 (yes, 80). Plus, numerous style variations such as AOP, denim, splatter, pocket, tie dye and vintage. Even a recycled take. If you want the Stanley Stella Creator t-shirt printing, Fifth Column are more than happy to do the job.
A ladies t-shirt that is tried, tested and enduringly popular. At 155 G/M², it's mid-weight which always appeals to the consumer. In terms of style, the Stella Expresser is feminine and fitted. It's another of their styles which boasts a massive choice of colour. Right now, that stands at over 50. In short, there's going to be a shade in there that meets your needs.
Sometimes overlooked, kids t-shirts have a significant slice of the B2B clothing market. Without doubt, we print a fair few of them. Junior schools and their events, clubs for young people, academies for children. Obviously, there are many more. But, all need to give their identity a visual boost, advertise their existence and fund their work.
Yes, you're right, there is a recurrent theme here. Quite logically, Stanley Stella have taken the Creator across the generations. Turns out, babies feel comfortable in t-shirts just like the rest of us. As an aside, we'd suggest something simple with design and maybe discharge printing to keep it soft and washable.
Stanley Stella Iconic Hoodies.
Again, the selection of Stanley Stella hoodies is far greater than those in the Iconic collection. Basically, it's always worth checking out the full range. That said, those featured here are rock solid performers when it comes to print and embroidery.
If your project includes a pullover hoodie, you won't go far wrong with this one. The Stanley Stella Cruiser is a favourite. For one thing, there are over 50 colours. Plus, it's crafted from an environmentally friendly mix of organic cotton and recycled polyester.
As with the Creator tee, there is a children's version of this hooded top. Mini Cruiser echoes the styling and attributes of the adult garment. That is, lots of colours and a decent weight. Not pictured but there is also a Baby Cruiser for the really little ones.
How about a kids zip up hoodie? Sound good? Well, here we go. The Stanley Stella Mini Runner is an excellent choice. Despite there being fewer colour options, it's got plenty to recommend it. Not least, the signature eco-blend of organic and recycled material.
Next, we have a fabulous unisex adult zip through hoodie. This Stanley Stella Cultivator simply exudes quality and style. Plus, boasts the sort of size range which will satisfy virtually any market requirement.
Obviously, unisex clothing is usually popular for customisation. But it doesn't always suit your needs. This women's hooded top is an excellent answer when you want a firmly feminine cut for your brand. French terry, lightly sueded, and the 350 G/M² weight feels substantial.
Naturally, the Iconics collection also has a male counterpart to the Trigger. Another quality item, it shares the same attention to detail. Incidentally, we love this heather sand colourway. Such a warm, organic feeling shade is simply made for some premium printing.
The Sweatshirts.
Now, it won't come as any kind of surprise to find a nice selection of sweatshirts in the Stanley Stella iconic range. After all, the unassuming sweatshirt has long been a staple for bespoke branding. Which is also easy to understand. Versatile, practical and comfortable apparel is always going to be popular.
When a style endures, it's usually for good reason. As is the case in this instance. Changer sweatshirts are stand outs for their type of garment. You'll be hard pushed to come up with many sweats which has seem more custom ink or stitch. Ethically made and designed to last.
The Mini Changer is the kids take on the adult style. Similar to some of the other items already mentioned, it carries an established popularity into the junior arena. Truth is, crew neck sweats are a winner which easily cross the generations. Once more, there is Baby Changer into the bargain.
Interestingly, there are currently two kids sweatshirts in Iconics. Perhaps an illustration of the earlier point about the versatility of these garments. With the Mini Scouter, we have that ever attractive raglan sleeve. In addition, a super selection of shades for youngsters.
We bring sweatshirts to a conclusion with a touch of simple chic. Another unsex fitting, the Stroller has been with us for quite some time and earned a dedicated following. Fairly easy to see why. This raglan sleeved winner comes in host of on-trend hues and a comprehensive sizing.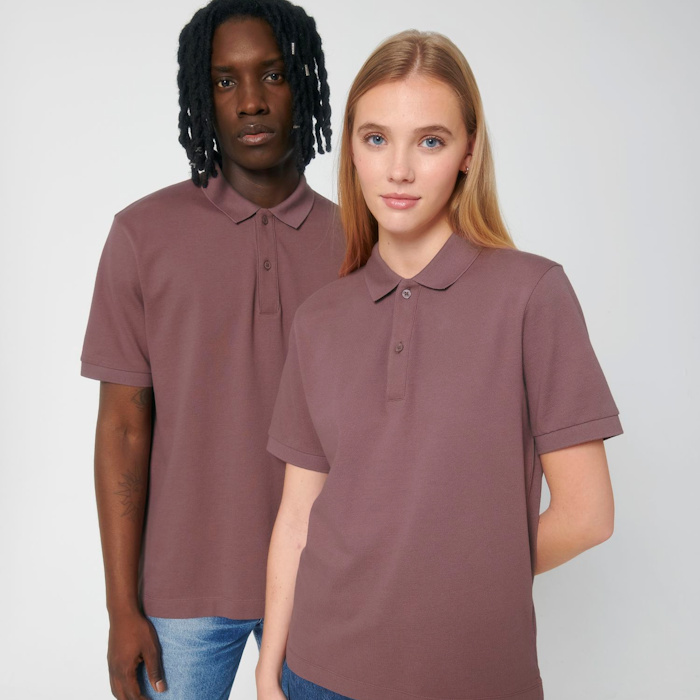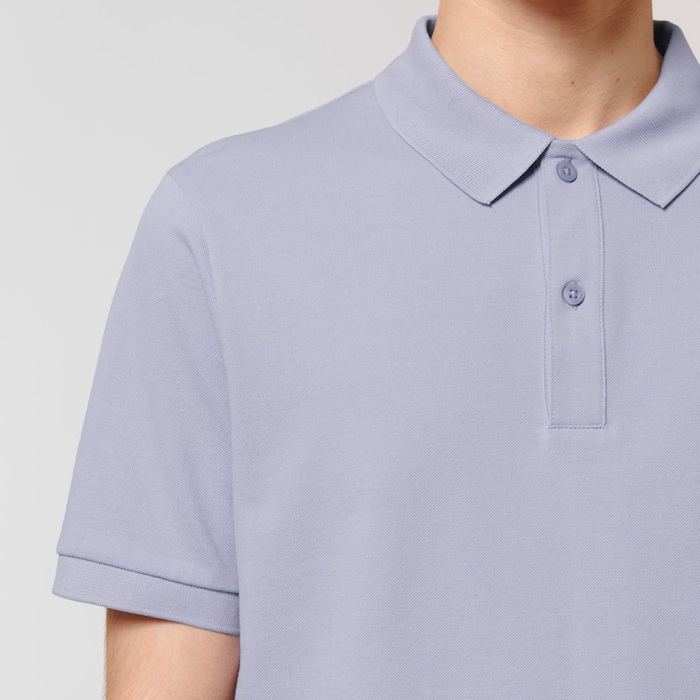 Prepster Polo Shirts.
Finally, we have the Prepster polo shirt. Despite it being a relatively recent addition to Iconics, we've afforded this single item four pictures. What's the reason for this deviation from the previous pattern? Nothing too complicated. Simply, that it's a great polo shirt. And, indicates a direction of travel for this particular blanks brand. That direction being a commitment to ethical standards and continual improvement.
Alright, that's about it for our look at the current Stanley Stella iconic hall of fame. Here at Fifth Column, premium printing and embroidery are the things which define us. Over the years, that means we've customised literally millions of garments. So, the base products we customise are hugely important. When all is said and done, great branding looks even better on quality clothing.