We work with a wide variety of folk here at Fifth Column. Bands and breweries, freelance designers and large marketing departments, small businesses and big brands. Amongst that diverse mix, we're lucky enough to rub shoulders with a lot of tattoo artists. Innovative and inventive people who bring imagination and energy to their custom clothing projects.
One of the most the outrageously talented is Rob Borbas (aka Grindesign). He's a good friend and someone Fifth Column hold in high regard. We recently had the pleasure of printing a new run of long sleeve t-shirts for him. It made us think about how bespoke merchandise is so successful when allied to artistic brilliance. So, here we go, tattoos and t-shirts. Brilliant ink with Rob Borbas.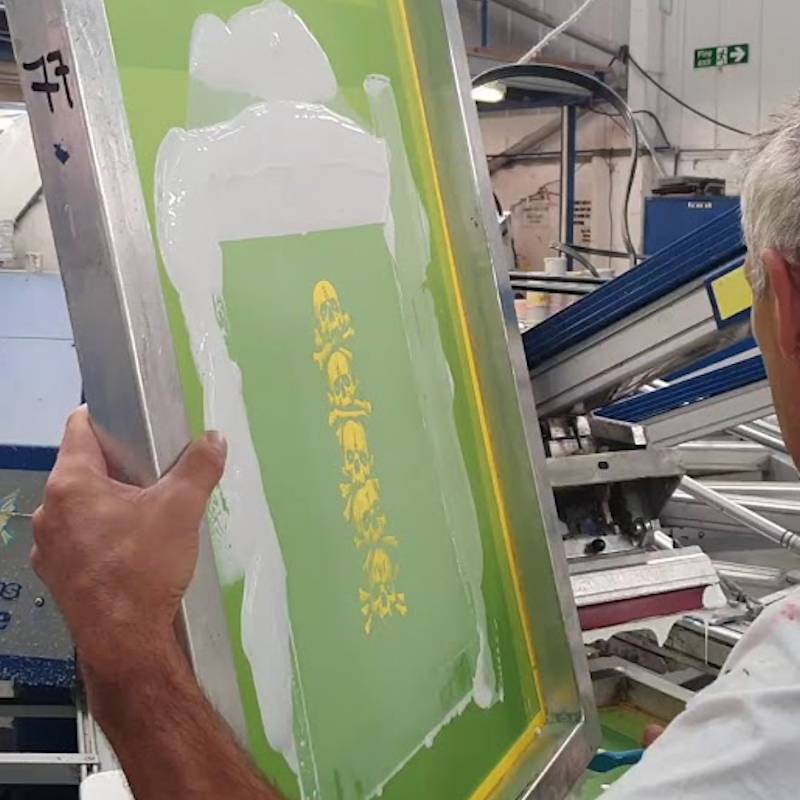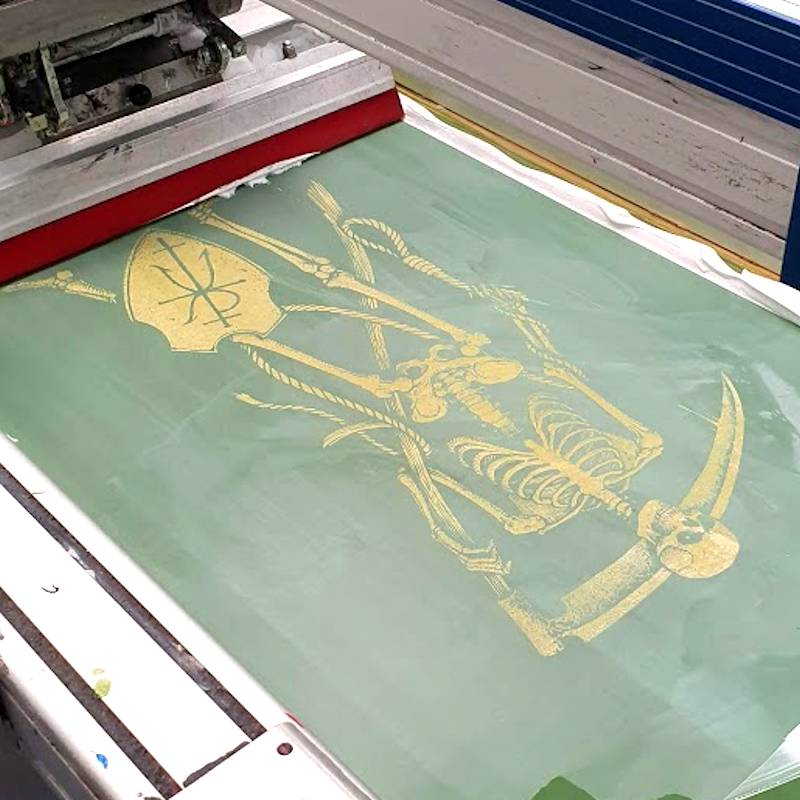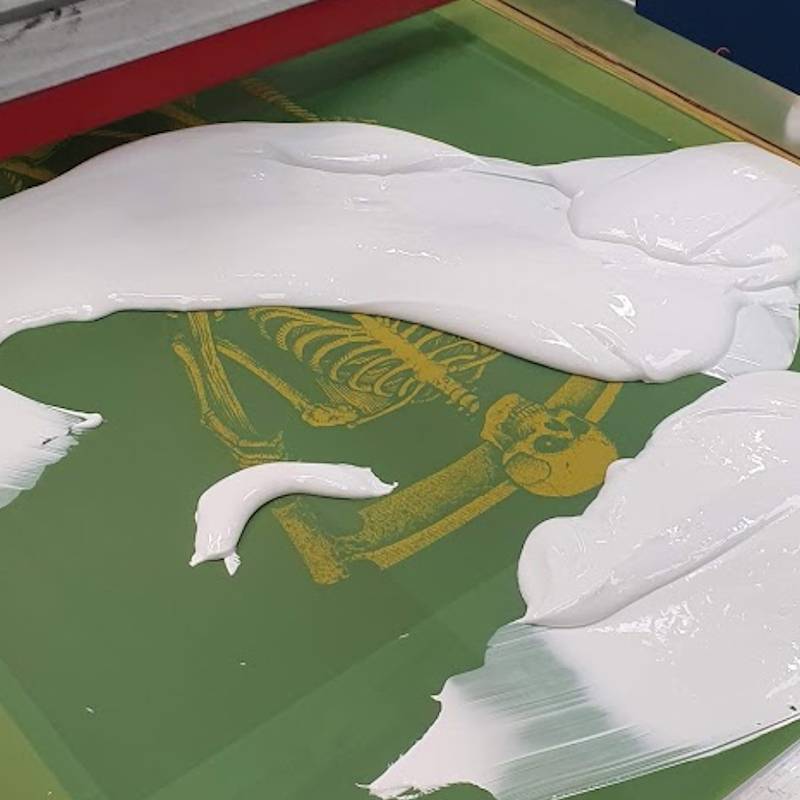 Printing Rob Borbas T-Shirts
Some behind the scenes shots of Rob Borbas t-shirts taking shape. A glimpse into our screen printing world. This is where the reputation comes from. Hard work gets reliable results – loving what you do is what makes the results special.
Sometimes you just know something is going to be good. Better than good, exceptional. Everything falls into place. Quality blanks, great designs, professionals doing what they do best. This was one of those times.
Inked Skin and Custom Clothing
There's a definite synergy between inking skin and custom clothing. Really great tattoo artists produce designs to embellish your body which are an outward expression of your inner self. It's a uniquely personal kind of decoration. The tattoo is a living thing, something that stays with you as you grow older. Like you, it changes over time and weathers with the seasons. Age doesn't lessen it. Quite the contrary. Age just adds more character.
Anyone with the capability to create something like that has a rare gift. Their skills will be in demand, excellence always gains recognition. But a tattoo artists can only do so many tattoos. Broadening the availability of their work is doing us all a favour. Custom merchandise, limited edition clothing, is an ideal way to do that. And what better than printed t-shirts – great ink deserves great printing. Quality cotton customised with outstanding artwork.
About Rob Borbas
If you aren't familiar with Rob Borbas's work, you're missing a trick. Take a look at Grindesign on Instagram to get a flavour of the sort of darkly beautiful pictures that he can conjure. Nowadays, Rob's fame extends beyond his reputation amongst the tattooing community. His portfolio includes design, illustration, artwork and advice.
His talent has, quite rightly, earned a worldwide audience. All of his pieces are highly sought after. Nothing is out of the question, Rob Borbas uses pens, pencils and electronic media with equally devastating effect. Like all great artists, his hand needs no signature. The style is unique and unmistakable.
Fifth Column have been printing t-shirts in London since 1977 – we offer an extensive range of garment customisation Services – and love what we do.
Contact Us for more information or request a Quote using our online form.