The Stanley Stella Spring Summer 2020 Collection has landed. A wealth of new styles and colours which are perfect for screen printing and all set to be a seasonal sensation. Think light and airy meets fresh and vibrant and you begin to get the right idea. It's a collection that has a real sense of joy to it and fairly sings of summer sun and long, lazy evenings. An effortless blend of laid back attitude and festival fun, brimming with vintage notes and nostalgic references.
Read on for a flavour of what's available. We think you'll be impressed. This is definitely a collection that's worth keeping in mind if you're planning new custom clothing ranges this summer.
The Stanley Stella Creator t-shirt has already achieved near legendary status in garment printing circles. Unisex fit and made from organic cotton – we love organic cotton here at Fifth Column – it's an instant classic. Stanley Stella could be excused for sitting back and saying job done, but they don't work like that. The SS 2020 Collection includes three new variations. The Creator Vintage tee, a garment dyed beauty. The Creator Pocket which, as the name suggest, has the addition of a pocket. Plus the Creator Tie Dye t-shirt, – that's pure summertime delight.
There are plenty of other t-shirt and tops as well as those great new options in the Creator.
The 2020 Spring Summer collection features two new tank tops. The Stella Dancer for her and Stanley Specter for him. Vest tops are always a winner for warmer months, so these should be popular.
The Rocker t-shirt is another superb unisex style, available in lots of shades. The Stella Chiller t-shirt, a gorgeous relaxed fit for her, sits nicely alongside the medium fit Stella Jazzer tee.
There are also two new men's t-shirts. The looser fitting Stanley Skater and medium fit Stanley Adorer. Needless to say, all made from organic cotton.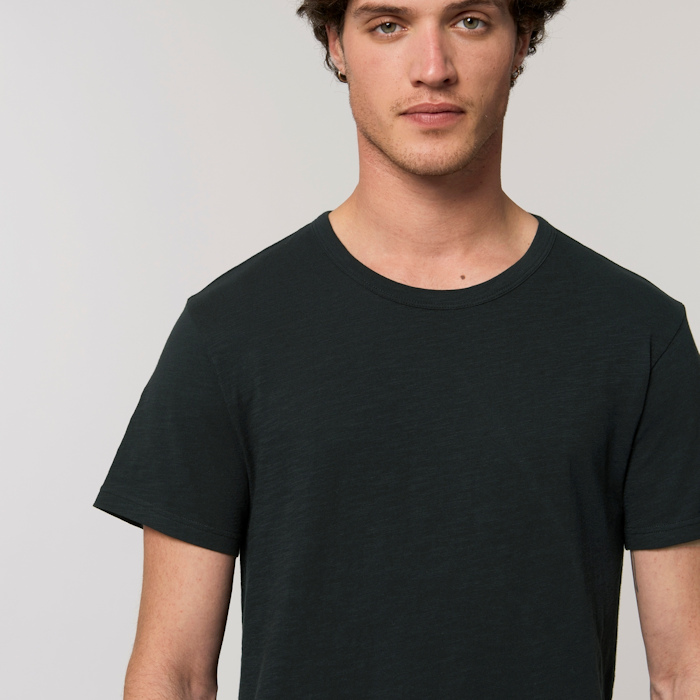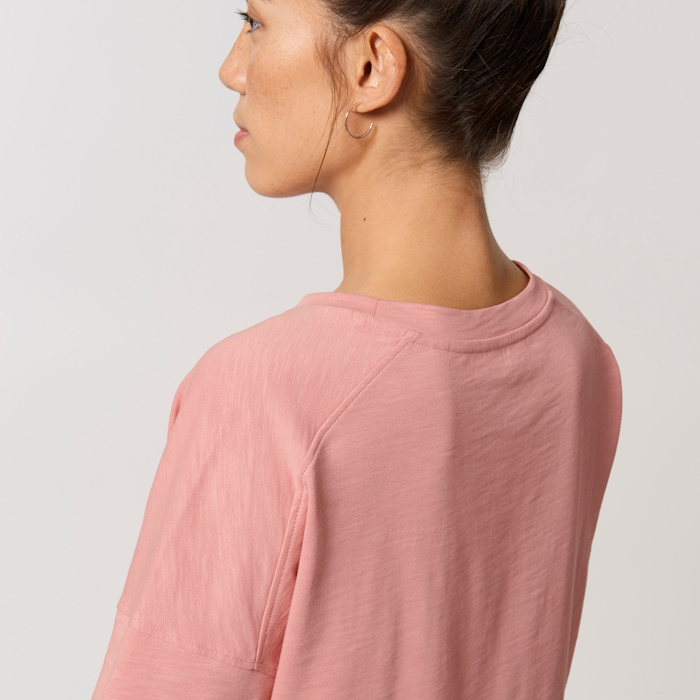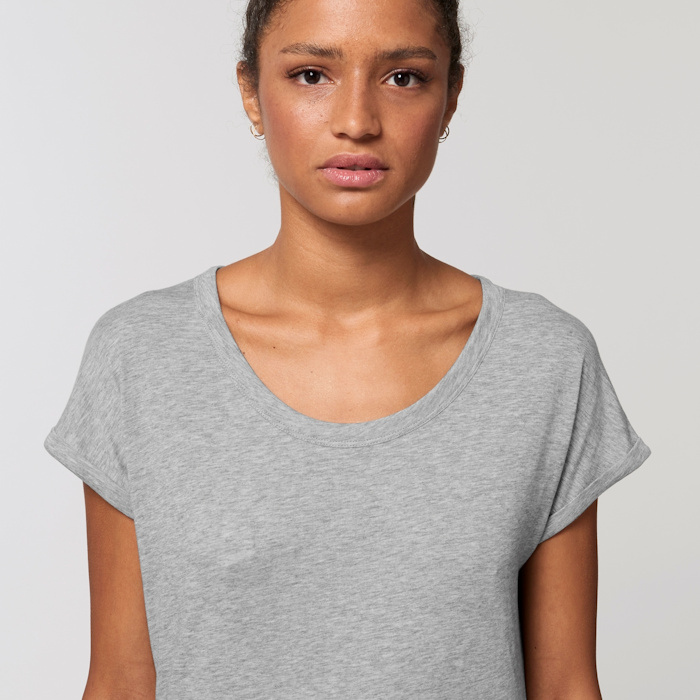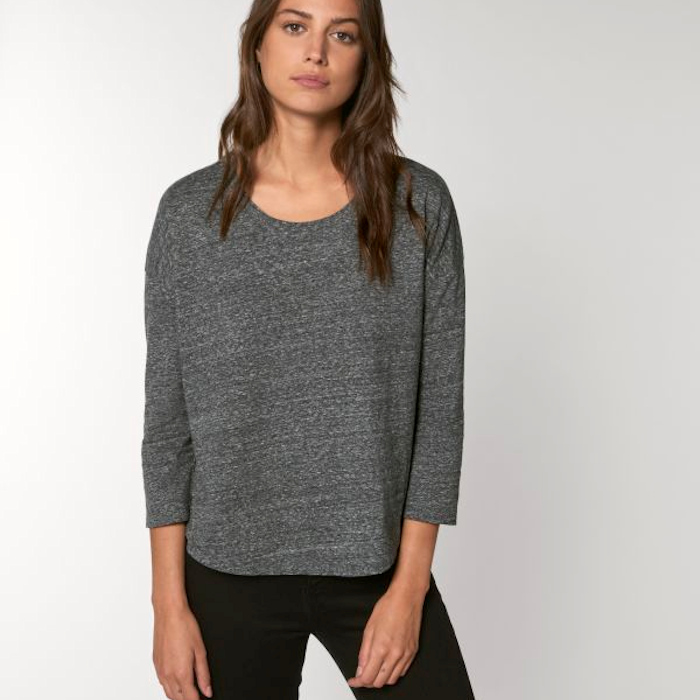 There's something tactile about slubs. You want to touch them, feel the material against your skin. In short, summer wouldn't feel right without a good slub weave and Stanley Stella have risen to the challenge with four stunning new shirts. Lightly textured garments that are going to look good printed. There is one men's style, Stanley Adorer Slub, and three women's t-shirts. Stella Hipster Slub, Stella Rounder Slub and the 3/4 sleeve Stella Waver Slub. And yeah, you guessed, organic.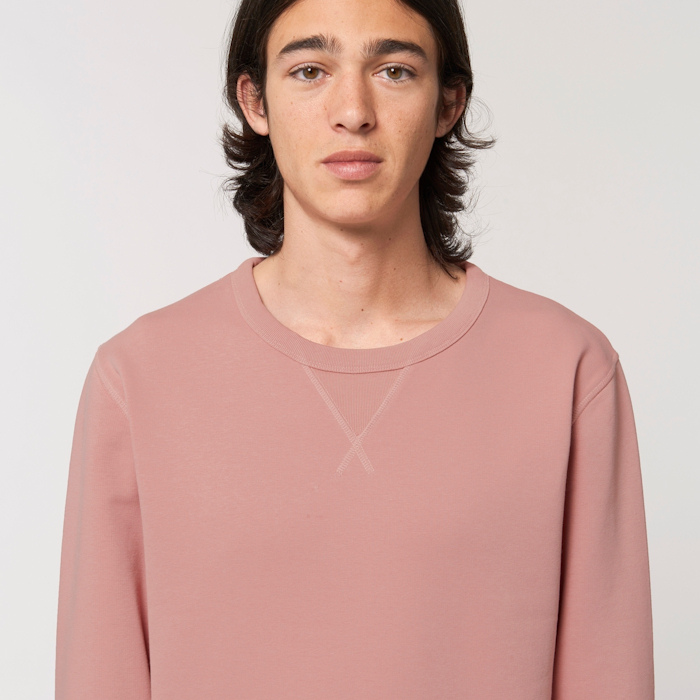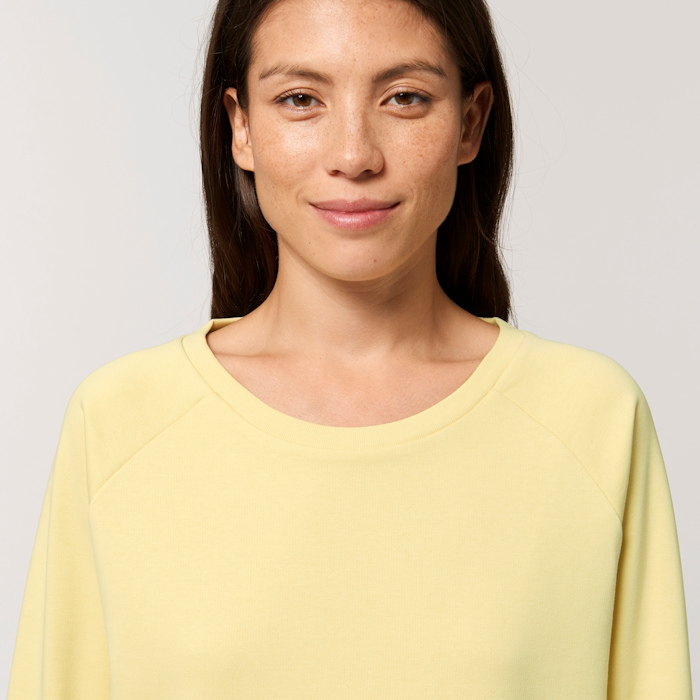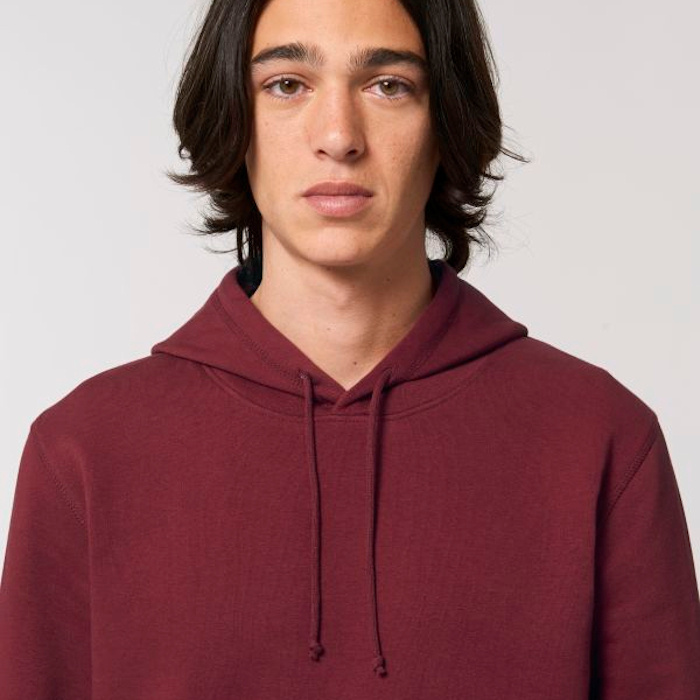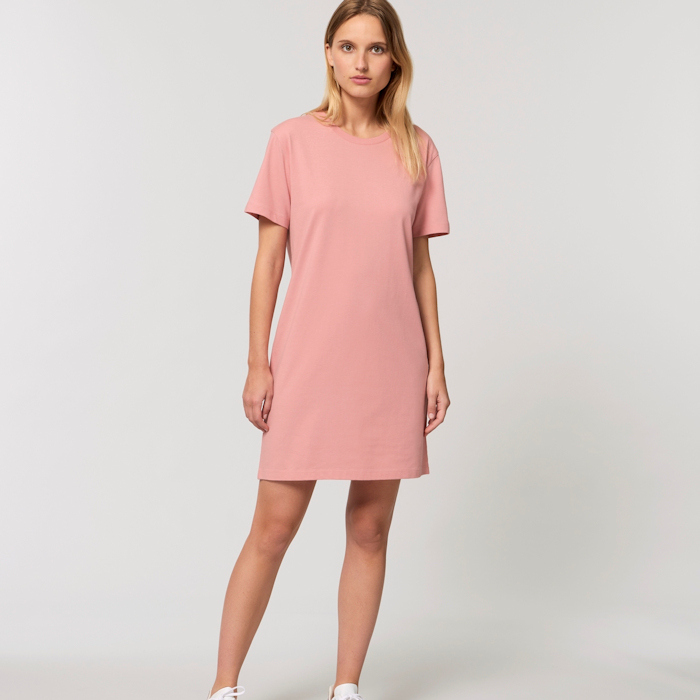 It doesn't end there. The Stanley Stella Spring Summer Collection for 2020 also includes new sweatshirts and a fantastic summer weight dress. The Joiner Vintage is a unisex sweatshirt that oozes old school. Stella Dazzler, a women's cut sweat top and Stanley Stella Drummer, a great unisex hoodie. And when temperatures soar, the Stella Spinner t-shirt dress is going to be a summer sizzler.
We've only shown a sample here, but the SS2020 colour palette is something to behold. These tones have been introduced in both new garments and also in a fair few existing styles.
Shades like Lava Grey and Cadet Blue, Glazed Green and Antracite. Inspired by natural elements, they're colours that conjure blue skies and sun soaked landscapes.
Canyon Pink and Majorelle Blue tie dyes, Juicy Melon and Lemonade Fizz. Sumptous, exotic colour combinations that shout for swimming pools and clamour for cool drinks.
It's going to be a good summer!
Printing punk t-shirts in London since 1977 – we love what we do. Our garment customisation services are second to none. Contact Us for more information or get a Quote  online.
Items related to Stanley Stella Spring Summer 2020 Collection.