Here at Fifth Column we have a passion for printing and love nothing more than adding ink to organic shirts and ethically manufactured merchandise. As a consequence, Neutral's Tiger Cotton initiative really struck a chord with us. The blank products we customise play a big part in our business. And some ideas really capture the imagination. Their potential impact reaches across continents and make you appreciate that global can be good when it's handled in the right way. Read on if you'd like to learn more about Tiger Cotton and t-shirts and how it makes more than just sustainable sense.
What is Neutral® Tiger Cotton?
To answer that question we need to start from the perspective that organic cotton is better for the planet and generally good for customisation. In short, it's less harmful to the environment and you get superior results when printing. Plus, it feels good against the skin. Tiger Cotton takes that idea a step further and adds another ingredient into the mix. It encourages the replacement of conventional growing methods with organic and helps save an endangered species at the same time. Namely, the Bengal tiger.
A corridor exists between two of India's oldest nature reserves and it's used by these iconic creatures as they travel from one reserve to another. The corridor is also home to thousands of small cotton farms. Encouraging the farmers to adopt organic methods both preserves and enhances the biodiversity of the area. The tiger, at the top of the food chain, is reliant on such diversity for survival. Therefore, a stable tiger population is a good indication of ecological balance. Put bluntly, switching to organic offers the proverbial win-win. A sustainable life for people and a healthy environment for wildlife.
There's not much to not like about this situation. Commerce isn't going to stop because we all need to make a living. Managing the paradoxes it creates in a sustainable manner is preferable to the alternatives. Tiger Cotton products are all made from 100% organic cotton in conversion. It's a genuinely positive, longterm move.
What is Cotton in Conversion?
Which begs another question, what is cotton in conversion? Well, in simple terms, it's that difficult transitional stage between traditional and organic. To explain, conventional farming uses pesticides, toxic chemicals and genetically modified seeds. These are harmful to the soil, groundwater and wildlife. The switch to organic, and in so doing restoring the land, takes 3 to 4 years. But output is reduced during this period.
Neutral pay an extra 10% directly to the farmers to help them cope with the change. The GOTS (Global Organic Textile Standard) stamp achieved at the end of the conversion stage ensures an organic, sustainable future.
The result? A better balanced environment where wildlife and people can enjoy a more harmonious existence.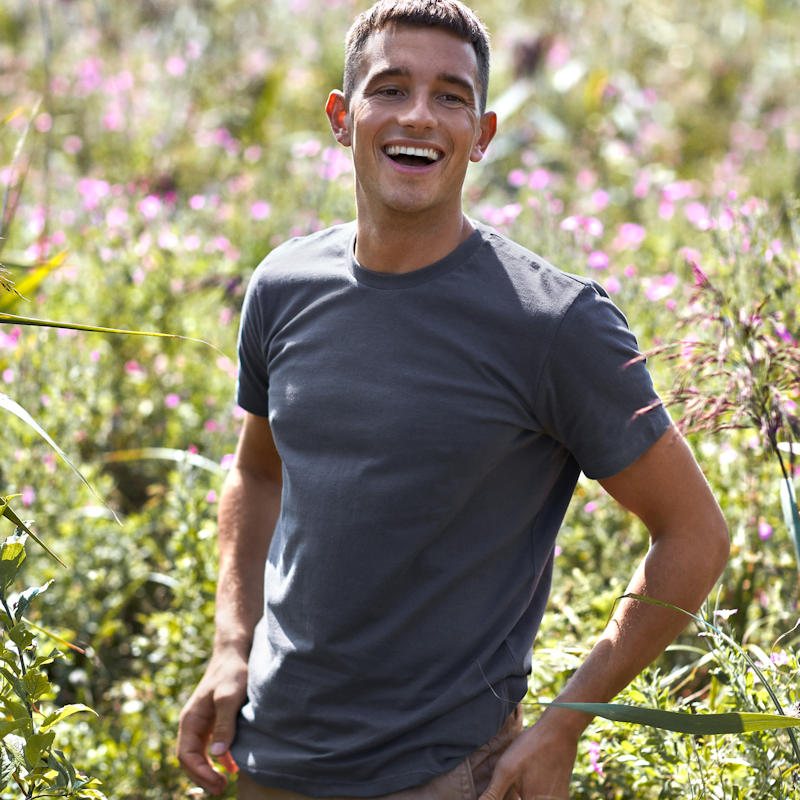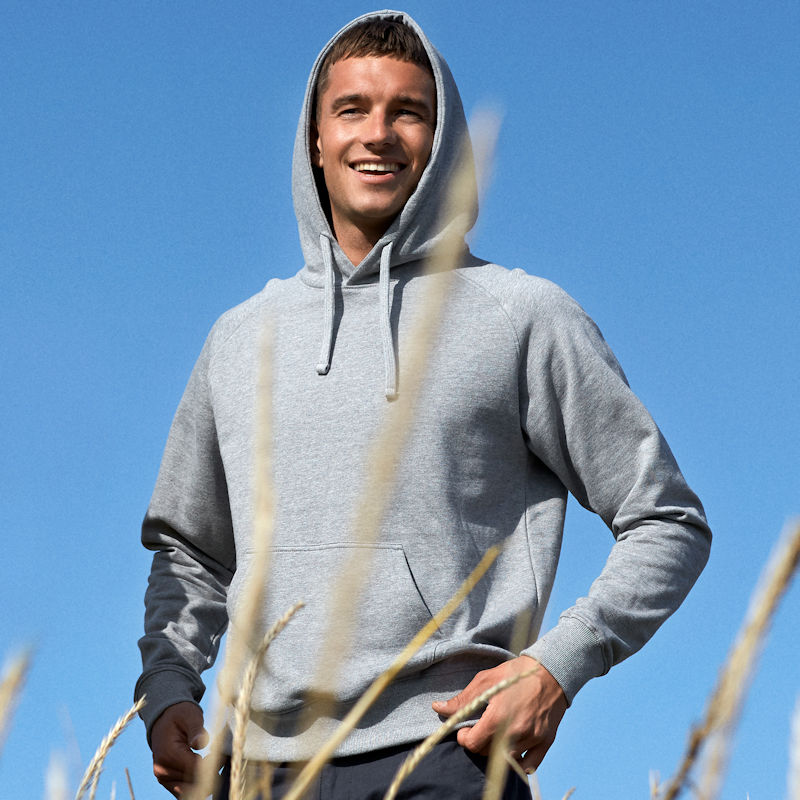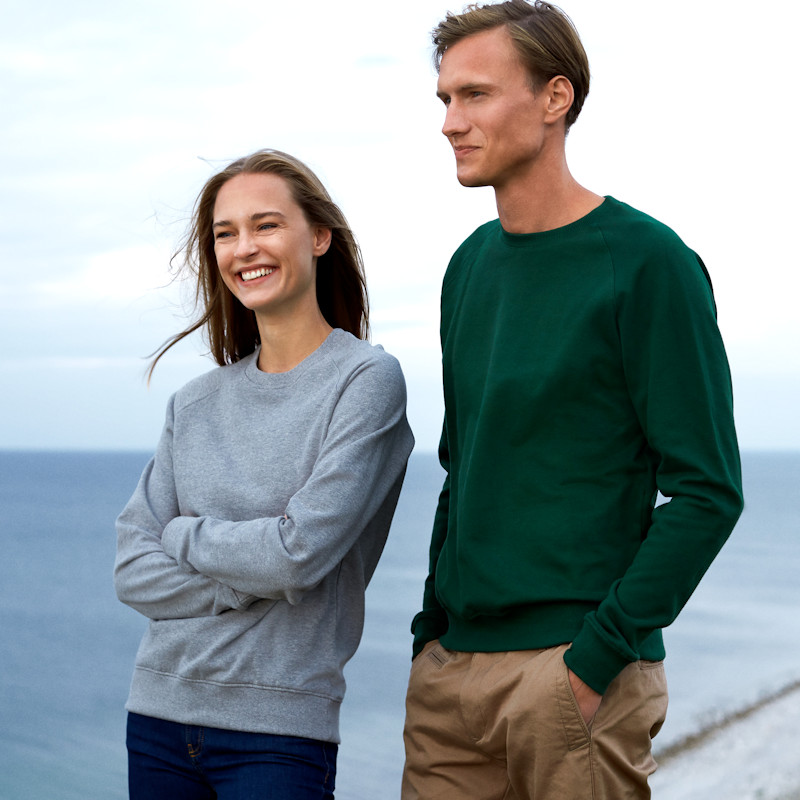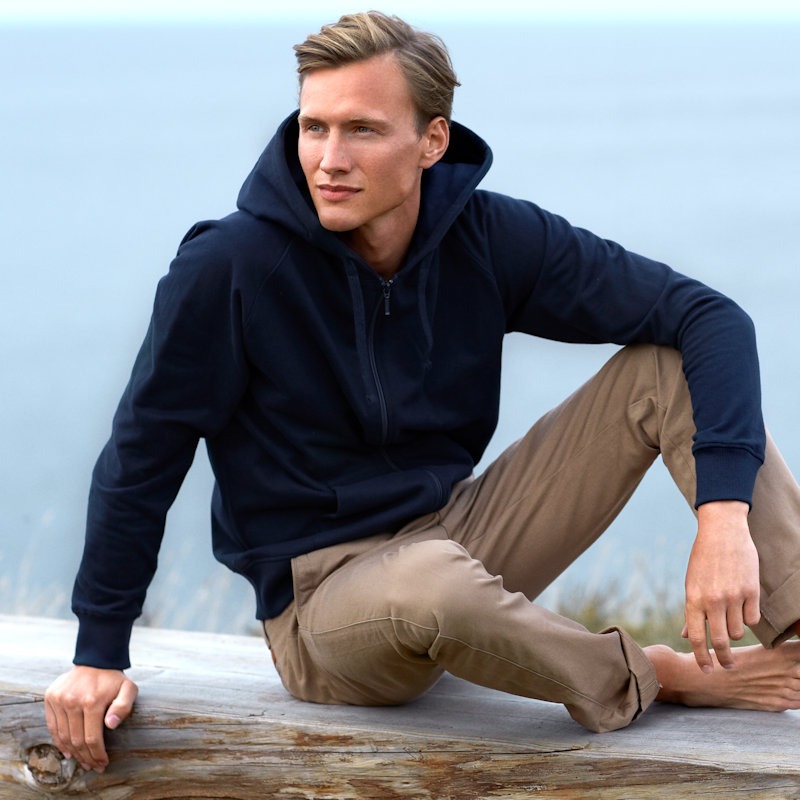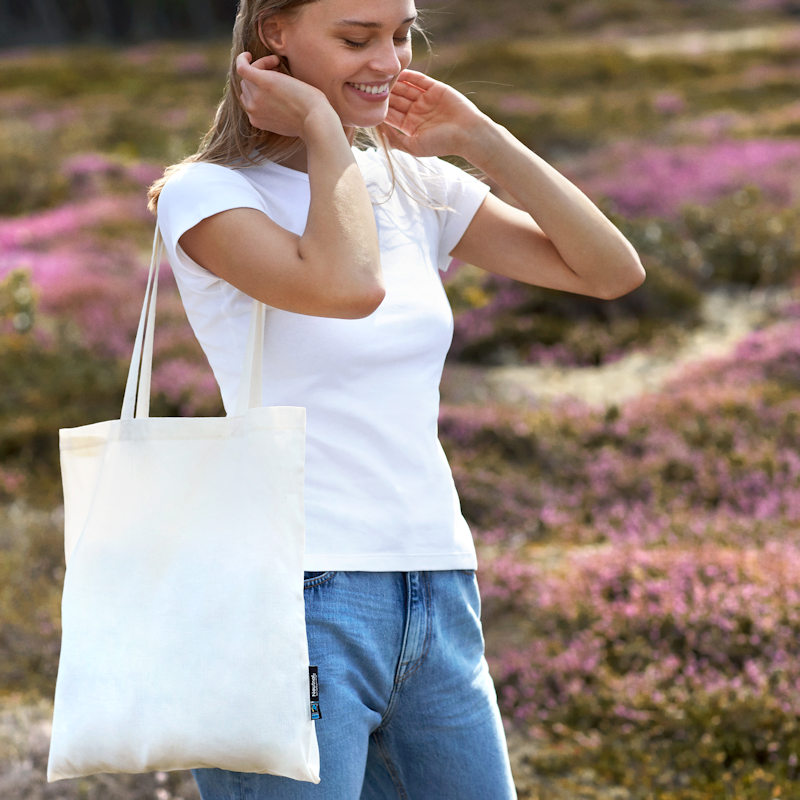 Tiger Cotton and T-Shirts and More Besides.
We ought to take a quick look at the merchandise that Tiger Cotton delivers. Although we've titled this item 'Tiger Cotton and t-shirts', there are actually five products currently in the Tiger Cotton range and only one is a tee. These new products are based on successful styles in the Neutral catalogue with the added attraction of using Tiger Cotton in the manufacture. Incidentally, they are all label free.
T61001 Tiger Cotton Unisex T-Shirts.
A sensational Tiger Cotton take on an already classic style. The T61001 is unisex, available in four colours and sizes XS to 3XL.
T63101 Tiger Cotton Hoodie.
Everyone loves a hoodie and even more so when it's got Tiger Cotton appeal. The T63101 comes in three colours and XS to 3XL.
T63001 Tiger Cotton Sweatshirt.
The all-round versatility of a tried and tested sweatshirt given a Tiger Cotton twist. Again, the T63001 is available in 3 colours and and XS to 3XL.
T63301 Tiger Cotton Zip Hoodie.
An already popular blank zip hoodie made even more popular with Tiger Cotton. It has the same colour/size options as above.
T90014 Tiger Cotton Shopping Bag.
Take home the shopping in Tiger Cotton style with this fantastic long handled shopping bag. A tote with extra ethical charm.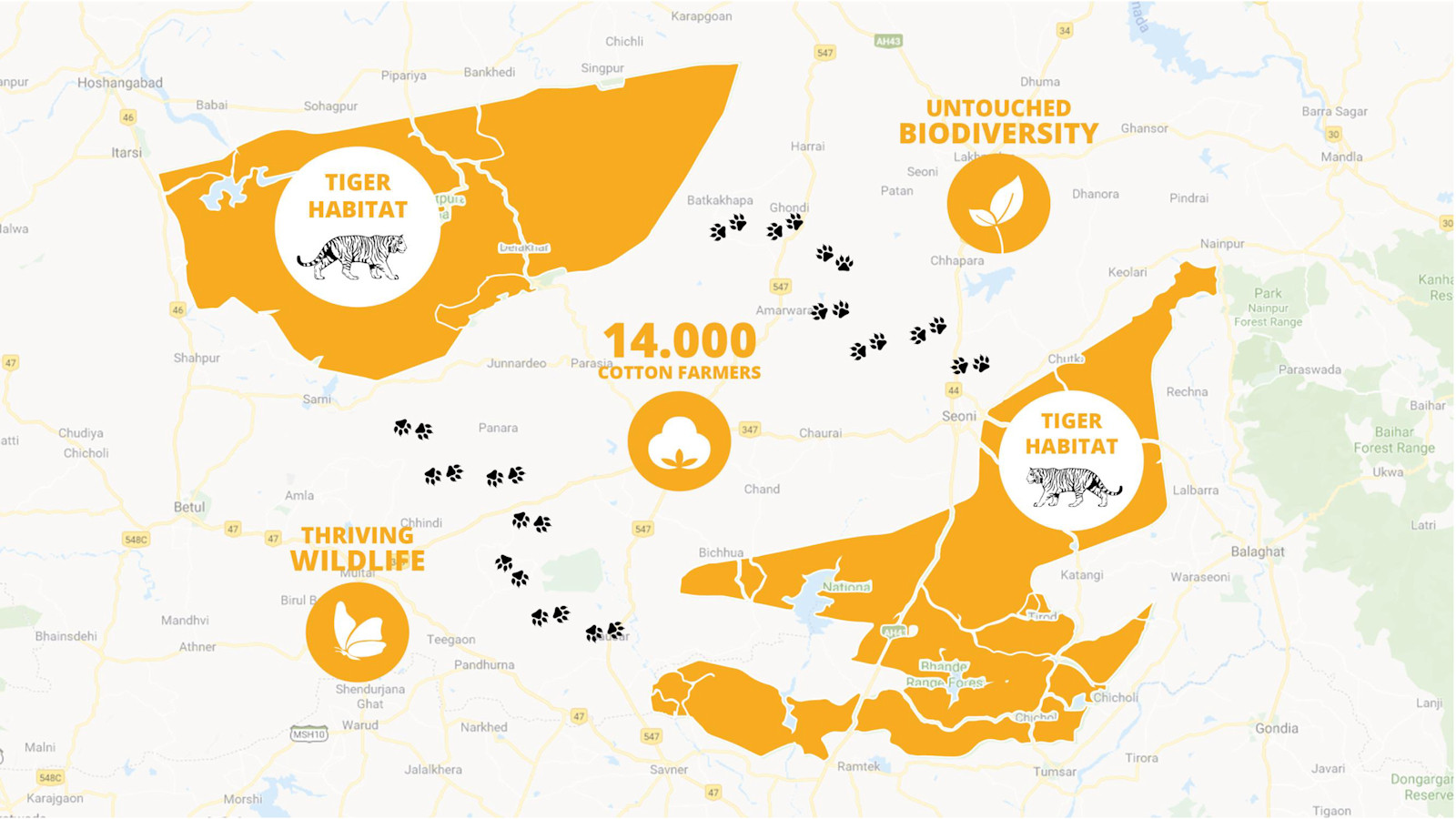 Tiger Cotton, T-Shirts and Sustainable Business.
Let's recap and add a little more detail. Neutral Tiger Cotton is produced in association with WWF India and C&A Foundation. The project is taking place in Madhya Pradesh, India, which is converting non-organic cotton fields to organic and in doing so helping to maintain and restore tiger habitats. The aim is to improve bio-diversity in the area, provide financial support to farmers during the conversion period, and produce high quality garments that are manufactured to the highest international standards.
To paraphrase Neutral: Tiger Cotton is okay for the tiger, okay for the farmer, and okay for our planet. You can't argue with that. Nowadays, the idea of sustainable fashion has entered mainstream thinking. It's becoming increasingly relevant and Tiger Cotton strikes us as an excellent real-world example of the concept. The manufacture of clothing needs to be more socially equitable and ecologically balanced. Clothing needs to be something that will stand the test of time. To our way of thinking, projects like Tiger Cotton represent one of the elements needed for us to operate an ethical printing business.
Tiger Cotton, T-Shirts and Your Brand.
Selecting a Neutral Tiger Cotton t-shirt or top for your next printing project works on every level. Yes, garments made from Tiger Cotton are high quality, but the appeal goes beyond that. You're changing how we do things, making a small but valuable contribution to the greater good. Who wouldn't want to be part of something like that? Helping to save the tiger, improving farmers lives and protecting the environment. We think it's good business and something to shout about for all of these reasons and one more as well. It says something meaningful about your brand values.
Items Related to Tiger Cotton and T-Shirts